Jewish: The Matzoh Boys – Klezmer Band | UK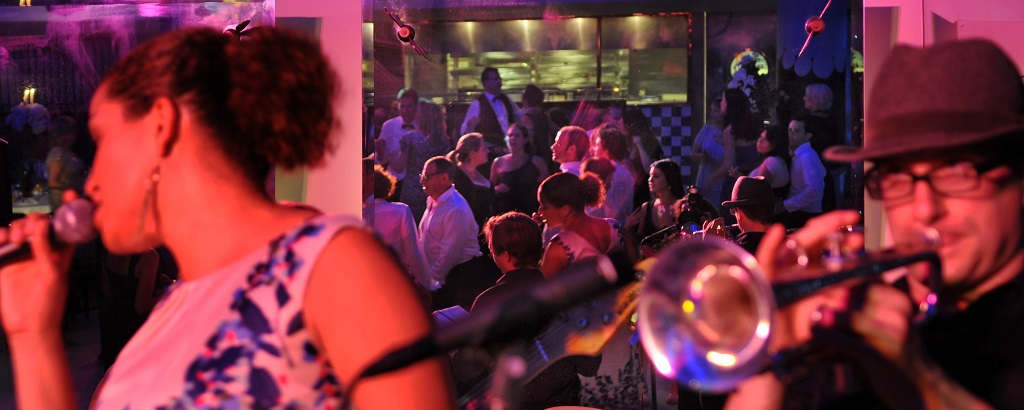 The Matzoh Boys are a klezmer band based in London with their own unique arrangements of classic Jewish Eastern European and Israeli music.
They are available to add that extra sparkle to your wedding, barmitzhvah or other celebration.
Options Available Include:
Receptions
The Matzoh Boys will play a selection of Klezmer, Israeli, Gypsy and jazz tunes to add intimacy and a real party atmosphere to your reception. Klezmer is fun for all ages and suits any reception at any party.
Israeli Dancing
The Matzoh Boys are specialists in making people dance! They have a set of very upbeat tunes that keep people moving until they can't go on! All the well-known pieces are here: Hava Nagila, Bashana Haba'a, Simontov and many others. The Hora is appropriate for any party, whether wedding, Barmitzvah or just a plain ol' party.
Chuppa
The Matzoh Boys can play a selection of traditional tunes during the service. These may be instrumental or they can work with a cantor. Typical pieces are:
For the arrival of the Groom
– Mehera
For the arrival of the Bride
– Boi V'shalom or Erev Shel Shoshanim
For the circling of the Groom by the Bride
– Eshet Chail
Before the breaking of the glass
– Im Eskachech
Barmitzvahs
The Matzoh Boys provide a fantastic soundtrack to your celebration. They get everyone of all ages dancing the Hora, and can also provide a dance instructor, a party band and a DJ.
For those children who play musical instruments, they love to get them up on the stage performing with the band. The band can organise rehearsals prior to the event and create arrangements tailored to their level on their instrument.
Party Band
Simply add the amazing singer Kita from Brazil and the drummer Noam from Israel and The Matzoh Boys transform into a fantastic party band, playing some of the best funk, soul and rock'n'roll you will hear this side of the Atlantic. They specialise in keeping the party going to the small hours and the dance floor full.
Testimonials:
"The Matzoh Boys are great! I thoroughly enjoyed listening to them! They create sounds that are wonderful and unique."
– Private Client
"Thank you so much, Matzoh Boys, you made our wedding even more special than we could have hoped. Everybody loved you. You really hit the spot, and we feel so lucky to have found you. We'll definitely be spreading the word around. Cheers!"
– Private Client
"From our first enquiry through to the Matzoh Boys playing at our event, the service we received was second to none. Thank you for making our party so memorable, you were great!"
– Rocky May
Previous Clients Include:
New Scotland Yard
The CRT
The Freud Museum
Harrods
Hilton International
Bevis Marks The Restaurant
Penzance Arts Club
Royal Academy of Arts
Repertoire Includes:
Israeli and Klezmer Tunes
Araber Tanz
Oriental Hora
Yiddish Freylekhs
Papirossen
A Nakht in Gay Eydn
Chava
Freylekhs # 1 in Dm
Erev Shel Shoshanim
Happy Nigun
Yidish Honga
Mitsve Gedole Freylekhs
Khassidishe Nigun
Fishmonger
Shifra
If I was a Rich Man
Misirlou
Sunrise, Sunset
The Hora
Simontov
Mazeltov
Bashana Haba'a
Hava Nagila
El Haderech
Lo Yisagoy
Sher
Aveinu Shalom
Traditional Wedding Tunes
Mehera
Boi V'Shalom
Eshet Chail
Im Eshkachech
Dodi Li
Broyges Tanz
Erev Shel Shoshanim
Gypsy and Jazz Tunes
Dark Eyes
Tchavolo Swing
Czadars
Tipsey Gypsey
I Got Rhythm
Cape Cod Swing
Cantina
Nuages
Other requests are welcomed as well.
Photos of The Matzoh Boys