Jay – Acoustic Guitarist, Vocalist & DJ | UK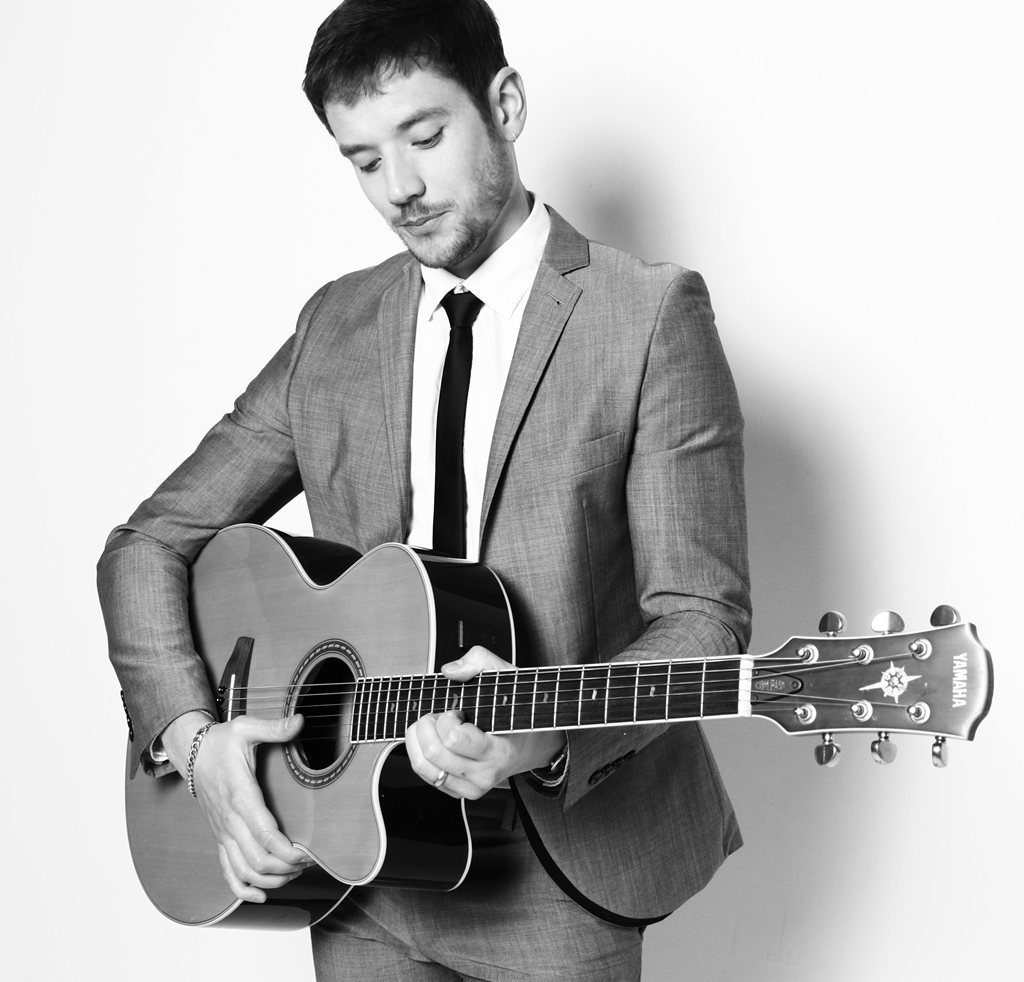 Jay can perform a beautiful acoustic set at any event, but if you are looking for an all in one package for your wedding or corporate event, we can't recommend Jay highly enough. He is also an experienced sound engineer, and can provide all the music you need for the whole of your event. Maybe you want some background music during dinner, or an intimate rendition of a first dance, followed by an upbeat DJ set? Jay could be your one-stop solution.
Guitar & Vocals
Jay is a very talented acoustic guitarist and vocalist. His voice is unique and catches the attention of every audience. Jay has written many of his own songs, but has a large repertoire of covers that he can play for private parties and corporate events.
Acoustic Trio
Jay can also perform as a trio with two other guitarist / vocalists.
DJ
If you want a DJ to finish the event entertainment, Jay can provide a DJ set as well as his vocal and guitar set. He is proud to be able to offer a whole package of entertainment, which helps the client to keep the costs down and also helps with the smooth running of the event. His world-class, German PA system and lighting rig is perfect for private and corporate events, and is included in the package.
Technical Specification:
Jay will need a performance area of at least 2m x 2m, and a 240V power outlet at least 20m from the performance area.
Standard Length of Performance:
Jay can perform for up to 3 hours with breaks.
Testimonials:
"The event went really well thank you and Jay was FANTASTIC! He was an absolute perfect choice for this event and the guests loved him. He was really flexible with his set (actually I think what he had prepared went out the window as soon as he started!) and played what they wanted to hear, which was great because there were 11 of them in the end!  But, for only having 11 guests, they were all watching and actually listening to him the whole time he was up there, which is a huge compliment in itself as at a lot of events people just view it as background music. So thank you to you both – it was a great night and the winner had a fantastic time. Thanks again!!"
– Events by Appointment Ltd (via Contraband)
"Could you pass this in to Jay please? Just wanted to thank him so much for his set at Parklands last night. It was amazing and everyone commented about how good he was. He definitely started the evening off just the way we wanted. He is a great bloke too, and would definitely recommend him to everyone. I can't praise him enough….And thank you too for your help."
– Private Client (via Contraband)
"What a talented and delightful character you are! Excellent job Jay. Thank you for 'hitting the spot' with exactly what my client wanted. Will definitely book you again. You really were perfect ………punctual, smart, personable and what a great voice!"
– Creative Catering
"…We had a debrief with the client today and they were really happy with Jay so thank you!…"
– Innovision Events Ltd (via Contraband)
Previous Clients Include:
Ear Candy
Creative Catering
ITV
Boston Scientific
The Battersea Mess and Music Hall
The Selkirk
The Station Hotel
The Bull
The Hurlingham
Pratts and Payne
Repertoire Includes:
Aerosmith – Pink
Al Green – Let's Stay Together
Art Garfunkel – Bright Eyes
Beatles – All My Loving
Beatles – Hey Jude
Beatles – Norwegian Wood
Ben E King – Stand By Me
Bill Withers – Ain't No Sunshine
Bill Withers – Lovely Day
Billy Paul – Me and Mrs. Jones
Blur – Country House
Blur – Parklife
Bob Dylan – It's all over now baby blue
Bob Dylan – Lay Lady Lay
Bob Marley – Is this love
Bob Marley – Redemption Song
Bon Jovi – Living on a Prayer
Bryan Adams – Run to You
Cat Stevens – Wild World
Clash – That's Entertainment
Coldplay – Green Eyes
Coldplay – We Never Change
Counting Crows – Mr. Jones
David Bowie – Starman
David Bowie – The Man Who Sold the World
David Gray -Babylon
Deathcab for Cutie – Soul meets body
Del Amitri – Spit in the Rain
Doobie Brothers – Long Train Running
Eric Clapton – Tears in Heaven
Etta James – At Last
Four Non Blondes – What's Going On?
The Fray – How to Save a Life
Gnarls Barkley – Crazy
Gomez – Tijuana Lady
Greenday – Good Riddance
Israel Kamakawiwo'ole – Somewhere Over the Rainbow
Jason Mraz – I'm Yours
James Taylor – You Got A Friend
Jeff Buckley – Hallelujah
Jeff Buckley – Lover You Should Have Come Over
Jeff Buckley – Morning Theft
John Denver – Country Roads
Killers – Read my Mind
Kings of Leon – Revelry
Kings of Leon – Sex on Fire
Kings of Leon – Use Somebody
Kinks – Lola
Leonard Cohen – Sisters of Mercy
Leonard Cohen – Susanne
Madness – Our House
Marvin Gaye – Heard it through the Grapevine
Neil Young – Cortez the Killer
Neil Young – Old Man
Oasis – Don't Look Back in Anger
Oasis – She's Electric
Oasis – Wonderwall
Ocean Colour Scene – Day We Caught the Train
Otis Reading – Sitting on the Dock of the Bay
Outkast – Hey Ya
Paulo Nutini – New Shoes
Pulp – Disco 2000
Queen – Crazy Little Thing Called Love
Radiohead – Fake Plastic Trees
Radiohead – Karma Police
REM – Losing My Religion
REM – Man on the Moon
Rod Stewart – Sailing
Rolling Stones – Brown Sugar
Rolling Stones – You Can't Always Get What You Want
Ronan Keating – Say Nothing at All
Seal – Kiss From A Rose
Semisonic – Secret Smile
Simon and Garfunkel – Sounds of Silence
Simon and Garfunkel – Bridge Over Troubled Water
Smashing Pumpkins – Tonight Tonight
Soft Cell – Tainted Love
Stealers Wheel – Stuck in the Middle with You
Stereophonics – Dakota
Stereophonics – Don't Believe Your Radio
Stereophonics – Just Looking
Stevie Wonder – My Cherie Amour
Stevie Wonder – Signed, sealed, delivered
The Smiths – There is a Light That Never Goes Out
The Temper Trap – Sweet Disposition
Temptations – My Girl
Thin Lizzy – Dancing in the Moonlight
Thin Lizzy – Whiskey in the Jar
Tom Petty – Learning to Fly
Tracy Chapman – Fast Car
Tracy Chapman – Revolution
Travis – Why Does it Always Rain On Me?
UB40 – Fools Rush In
UB40 – Red Red Wine
Van Morrison – Brown Eyed Girl
Van Morrison – Sweet Thing
Van Morrison – Have I Told You Lately
Verve – Drugs Don't Work
Verve – Lucky Man
Waterboys – Fisherman's Blues
Photos of Jay