Indian: Dhol Players – Indian Drummers | UK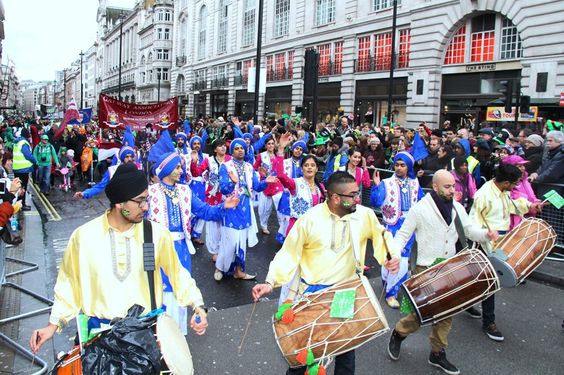 Our players are young, dressed smartly and in Indian attire on request to create a vibrant cultural atmosphere, playing lively and energetic beats to suit any event. The dhol players vary from 1 to 15 players depending on your request.
The Dhol is a wooden barrel which is a double sided percussion instrument. Each side is fastened and pressured with animal skin or plastic (pure) to produce different frequencies of sound. The sound produced is known as madeen and nar —"feminine" and "masculine", where feminine being the treble and masculine being the bass. The madeen is hit with a thin stick, usually of flexible cane ( baint ), called chiti , teehli , chari The nar (also called dhaama ) is beaten with a crooked wooden stick called dagga , often carved out of the light but strong roots of the acacia ( kikkar ) tree.
The dhol is distinguished by its wood where mango ( amb – Mangifera indica) moderate quality and Indian rosewood" ( sheesham or taahli – Dalbergia sissoo) being of highest quality but is very rare, laal taahli is also available at its rarity. Dhols are generally mixed with different colours of taahli wood then treated with finishes like mustard oil; the inside is also treated with sound resistant masala adding acoustic to the sound.
Dhol playing consists primarily of dance rhythms and other occasion-specific rhythms, and only rarely are "classical taals" (e.g. teen taal , daadra ) played. These include rhythms for the folk dances luddi, bhangra, dhamaal, jhummar, and dandiah as well as rhythms reserved for specific activities such as wrestling, kabaddi, wedding processions, religious processions, and so on.
Photos of Dhol Players