Indeedy Musical Bingo | UK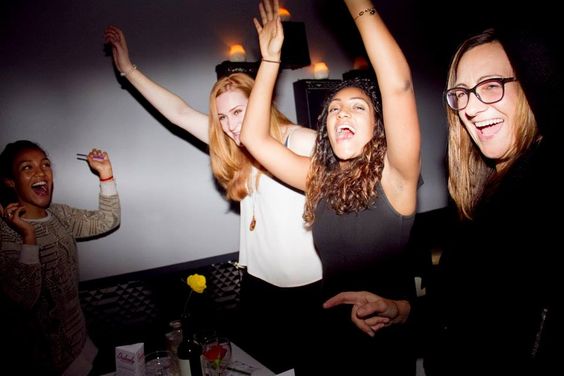 Indeedy Musical Bingo is like normal bingo except instead of calling out numbers they play songs! American presenter Jess Indeedy hosts while DJ Helix spins the tunes. Players mark songs off on their bingo cards as they hear them to win some fantastic (and kitsch) prizes!
Jess Indeedy and Helix have brought the Indeedy Musical Bingo phenomenon to bars, clubs and festivals across the UK for over three years. These include residencies at Shoreditch House, National Theatre, and Latitude, Glastonbury and Isle of Wight Festivals.
Repertoire:
80′s,
Dance Anthems
Musicals, 90′s
Drinking Songs
50′s
Hip Hop
Love Songs
Any many more
Standard Length of Performance:
Indeedy Musical Bingo can be played by crowds of 50 to 600 people up to 3 hours.
Testimonials:
"We don't know why no one's thought of this before, we really don't."
– Time Out
"A fantastic night out" 
– Spoonfed
"Listening out for numbers and marking them on a card? Yawn. Dancing… trying to remember song names… crossing them off a modified bingo grid as you go – now that's way more exciting"
 – The London Paper
"Musical Bingo hosted a quality competition"
– Camden Crawl review, Londonist
"A summer South Bank highlight was Indeedy Musical Bingo: with our wildly varied crowd a good game of Musical Bingo seems to get everyone going, whatever demographic you do or don't fit into."
– The National Theatre
Photos of Indeedy Musical Bingo