The Ice Fairies – Walkabout Characters | UK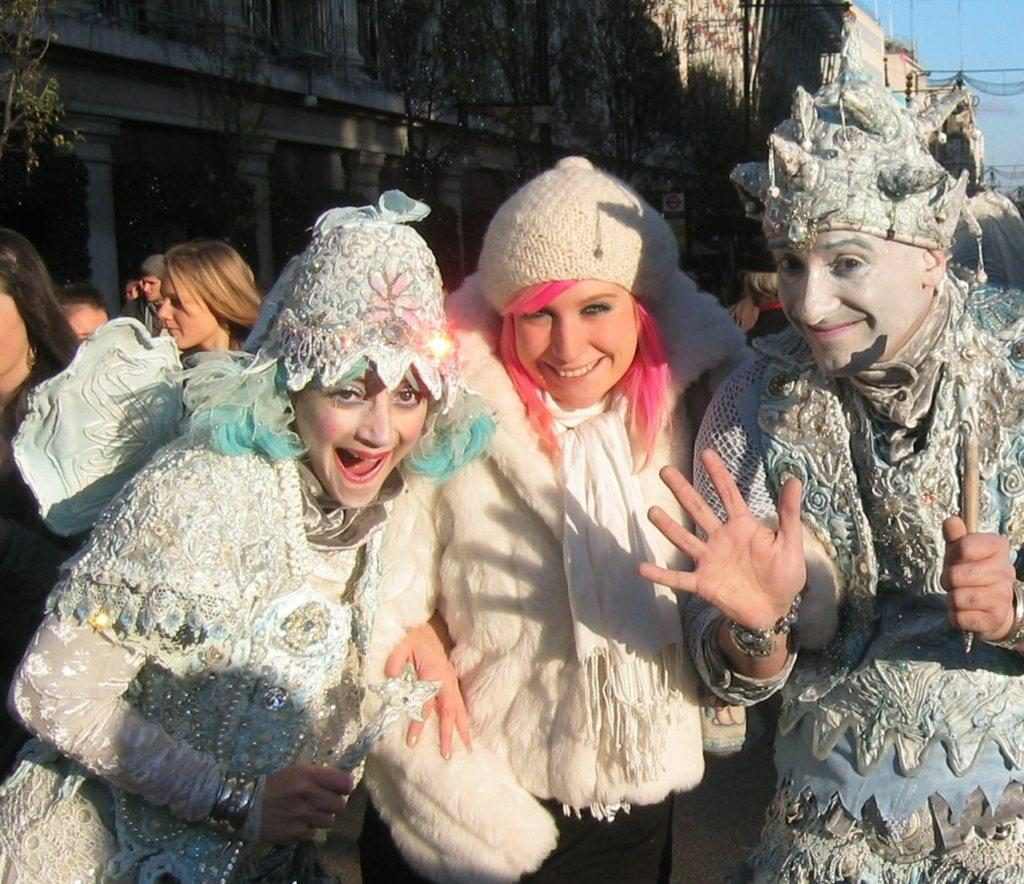 The Ice Fairies
The perfect ice breaker for your Christmas party! Create a fun, relaxing and icy cold atmosphere with these extraordinarily exquisite costumed characters. Highly ornate, with attention to the finest detail, they are adorned in Swarovski Crystals and glittering gems which sparkle in the light with Christmas magic.
Fluffkin and Pixykin will welcome your guests as royalty, directing them to the cloakroom, entertaining during the drinks reception and if required they will lead guests into dinner. Comedy banter, mischief and interactive fun is top of the fairies priority list!
Standard Length of Performance: Set times for daytime events are 3 x 40 minutes or 4 x 30 minutes over a maximum 5 hour period. For evening bookings they are available as a 1 hour 15 minute meet and greet slot at beginning of the event, with a lead through to dinner if required.
Photos of The Ice Fairies