Ian Thomas | Motivational Speaker – Business | UK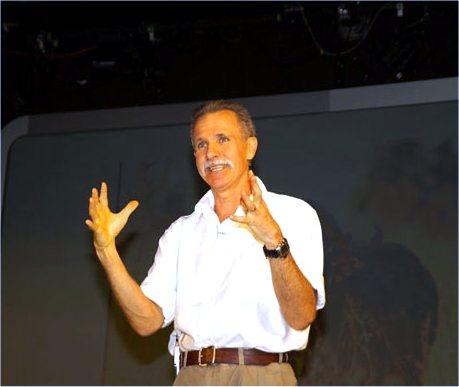 Ian Thomas
Ian Thomas is business graduate who studied lions at close quarters over 20 years as a game ranger in Africa. He uses deep knowledge to transform teams, believing that people can learn from the animal kingdom. Ian Thomas is available to book for a variety of events – we work in direct association with his representative as a booking agent for Ian Thomas.
Ian Thomas is an exceptional motivational speaker and will transform your team in front of you. He will motivate your team, with one of his two keynote addresses, The Power of the Pride and The Spoor of Success, both of which are internationally acclaimed. Ian has motivated thousands of people in more than 30 countries with his exciting and interesting keynotes. Ian will always deliver mesmerising, provocative and compelling presentations.
Ian Thomas' speeches revolve around lions, and he compares their behaviour to how your team should behave if they want to win. Lions formed teams in order to hunt the vast herds of antelope that evolved onto Africa's savannahs. The strategy of using teams to ambush these herds was extremely successful. Individual lions and lionesses benefited from this association and the prides became extremely powerful. Ian Thomas's presentation is based around the point that 'the success of the team is because of the individual and the success of the individual is because of the team'.
This 'win-win' situation is the basis for successful lion prides and business teams. The talk, illustrated with stunning photographs/slides and punctuated with growls and roars, is in three parts: Lionesses do most of the hunting. Using teams they stalk, ambush and kill their prey and thus supply food for the pride. This is compared with how businesses bring in income.
Contact us today if you would like to book Ian Thomas to be the highlight of your event!
Photos of Ian Thomas
Book Ian Thomas
Want to book a performer, or just find out more? Give us a call on +44 (0)208 8291140 or use our online contact form via the button below.