Ian Harris – Saw Player | UK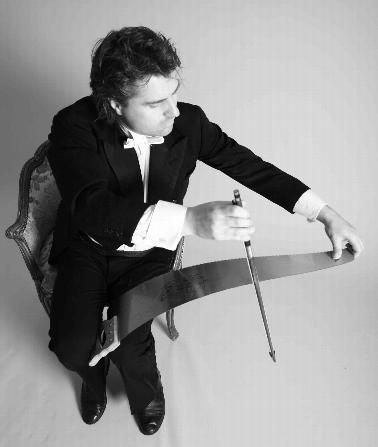 Listen to the enchanted, under water sounding, musical saw from Ian Harris.
The saw is an unusual sounding instrument that can help make a peaceful environment for any event. The instrument can be played by itself, or with a backing track or accompanist.
Ian is currently touring with Keane as he performs the saw on one of their tracks!
Standard Length of Performance:
Each set lasts 40 min.
Testimonials:
"Love that musical saw"
– Tom Chaplin (Lead vocalist, Keane)
"The interplay between the different elements in the arrangement is sublime – wonderfully understated piano, swirling strings and the eerily beautiful sound of the musical saw"
– Keane
Repertoire Includes:
Summertime
A Nightingale Sang in Berley Square
Dr Who
Somewhere Over the Rainbow
Gymnopedie 1, 2, and 3
Smells Like Teen Spirit
Twinkle, Twinkle Little Star
Ain't Misbehavin'
When You Wish Upon a Star
Ave Maria
Cavatina
Can't Help Falling in Love With You
Dream a Little Dream
Foggy Dew
Greensleaves
If I Fell in Love With You
Love Me Tender
Le Cyne
Misty
My Heart Will Go On (Theme from Titanic)
Stormy Weather
Star Trek Theme
The Sunny Side of the Street
We Have All the Time in the World
Yesterday
Take me Home, Country Road
Annie's Song
Photos of Ian Harris