The Hoedown Gang – Country Band | UK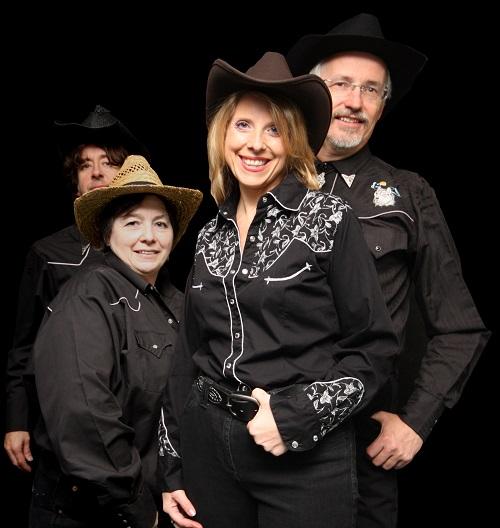 The Hoedown Gang is one of the few bands in the country that can supply a full country hoedown and line dance experience. They have many years of experience in providing music for a wide range of corporate and private functions. These guys are perfect if you are having a Country & Western or Wild West themed event.
The song repertoire draws on Country, New Country and Country Rock to give a very accessible concert experience and they can intersperse the songs with 'yee haw' instrumentals to liven up the atmosphere.
Or if dancing is more your cup of coffee, their caller and all round dance expert can guide you through Square Dances, Line Dances, Party Dances and lots more. Even reluctant dancers will find it hard to resist joining in and everyone can be part of the fun; there is something for all ages and abilities.
So grab your Stetson, polish those rhinestones, and come on down for just the best party ever. The Hodown Band offers a unique combination of classic country rock, country and new country songs and instrumentals as well as playing hoedown / barn dance and country style line dances to a spicy menu of rocky traditional and country style music to get your feet tapping.
Standard Length of Performance:
Up to three hours in a four hour period. Typical set configurations are:
–          2 x 45 minutes
–          2 x 90 minutes
–          3 x 50 minutes
–          2 x 60 minutes
Testimonials:
"You were just brilliant. Amazing. Everyone is buzzing – everyone is on a high. Your caller is just the best. You are all just – brilliant."
– Private Client
"Incredible. You guys worked so hard. Just awesome."
– Great British Pub Awards 2013
"The band was great and people enjoyed themselves."
– European Ecological Federation (INTECOL 2013)
"I just wanted to say a huge thank you for making our night a success at Doggetts' last night…"
– Laura (Europe Arab Bank plc)
"Thank you all so much for a brilliant night at Coleen Nolan`s Wild West Ball – you were amazing – hope to see you all again in the near future."
– Coleen Nolan's Wild West Ball
"Just to say a HUGE thank you for helping to make the party so fantastic on Sunday evening! We had such great feedback on you from all our guests and I think you really made the evening."
– Private Client
Previous Clients Include:
Sara's Hope Foundation
The BT Sport Great British Pub Awards
European Ecological Federation
Europe Arab Bank plc
Carbon Trust
Birdseye
Vet's Now
Herbalife
International Tennis Federation
Sega Games
Molly Maid
Epson Racecourse
Elephant & Nun Festival
GuilFest
Cheltenham Gold Cup Festival
Photos of The Hoedown Gang