Helen Lederer | Event Host | UK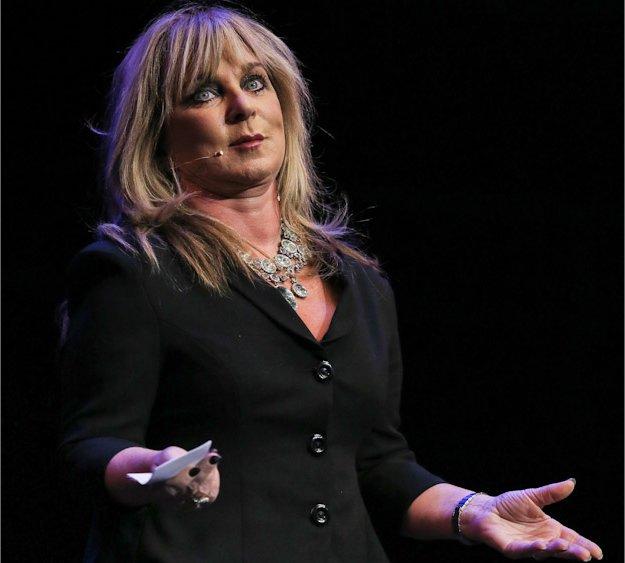 Helen Lederer
Helen Lederer is a British comedian, writer and actress specialising in alternative comedy. Helen Lederer is available to book for a variety of corporate events.
Hiring a host to endorse your brand, service or event is very simple.  Contraband is the UK's top booking agent, with friendly, experienced account managers who guarantee you the best deal possible. We work in direct association with their representative.
Helen is possibly best known for her role as the dippy Catriona in all five series of Absolutely Fabulous with Jennifer Saunders but she is also known for her unique brand of wit and observational humour. She is a prolific comedy writer with a bulging portfolio.
Helen is a sought-after columnist having had regular columns in both The Independent Magazine and Woman and Home magazine. Her work regularly appears in a stream of national press including Woman's Weekly, My weekly, Independent Magazine, The Guardian, Mail on Sunday and The Telegraph. Her Travel writing and wine columns appear in The Mail on Sunday and the Sunday Express Magazine. Her short stories have been published in The Daily Express, Girl's Night In (Harper Collins) and Big Night Out (Harper Collins). Helen's comedy Extra Time has been optioned by Carnival of Downtown Abbey fame.
Helen is very much in demand for after dinner speaking and award ceremonies, reflecting on the vagaries of 'show business' enjoying the individual requirements of each event. She has also pioneered her own light hearted wine workshops entitled 'The Show-off's Guide' gaining the WSET qualification in Wine. Helen is a patron for Water Aid, UNICEF and has been an Ambassador for The Prince's Trust for the last fifteen years, recently hosting a celebration with HRH the Prince of Wales on stage together at Windsor Castle.
Testimonials:
"It's a tall order asking someone to host a 3 hour awards gala dinner in the presence of HRH Prince Charles. Helen's charm and wit certainly held the audience on the night and she's obviously a favourite of Prince Charles. She's one of the nicest people in the industry and I would jump at the chance to work with her again."
– ITV
"Thank you Helen for presenting at our awards. You pitched it just right and our audience loved you! A great mix of hilarity, warmth and understanding of our sector. The way you took the time to chat to our guests during the reception, dinner and after the event was really lovely and you made everyone feel extra special. When can we book you again?!"
– Great British Care Awards
"You really warmed up the audience, and kept them in high spirits throughout the night, hugely contributing to the very positive atmosphere (and consequently the amount raised). I've had fantastic feedback from staff and guests alike about your role in the event."
– Action Against Hunger
"All went well last night and Helen did a great job for us. Sadly I was caught up in operations last night at the point Helen left so I never had chance to thank her personally for her contribution to the event.  If you could pass our sincere thanks onto her we'd be most grateful. Helen was really well received by the audience and pitched her words at the right level.  She was professional and very accommodating to requirements and we were very happy with how things went…Thank you for your assistance in making all of this happen."
– Diversified Comms UK (via Contraband)
Contact us  today if you would like Helen Lederer to be the highlight of your event! The most memorable moments are waiting and they could be yours today!  
Photos of Helen Lederer
Book Helen Lederer
Want to book a performer, or just find out more? Give us a call on +44 (0)208 8291140 or use our online contact form via the button below.