Hula Blue Birds – Hawaiian Band | UK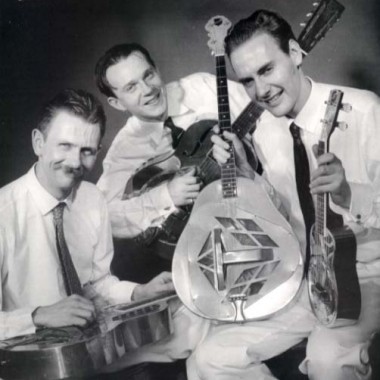 For the past decade the Hula Blue-Birds have been creating the sounds of hot Hawaiian music from the 30s and 40s whilst injecting it with their own charm and personality. This classic Hawaiian trio consist of fretboard wizard Martin on steel guitar, yodelling supremo Jake on guitar and lead vocals and magician David on ukulele.
They have played at numerous jazz and guitar festivals over the country and beyond as well as at an eclectic list of private functions and corporate events. In 2002 the Hula Blue-Birds teamed up with Lei Aloha, the UKs most authentic Polynesian dancers, now making the Hula Blue-Birds show a truly visual experience.
The Hula Blue-Birds have their own PA system which is suitable for small/medium size venues of up to approximately 200 people. This includes an 800 watt PA, 3 vocal microphones and a monitor system. If the Bluebirds are performing and using another persons PA, their requirements are 3 vocal microphones and 3 DI jack 1/4 inch inputs. A monitor system is preferable although they can work without one if they are performing in a small venue.
Standard Length of Performance:
2 x 50 minute sets. Can be broken down if required.
Photos of Hula Blue Birds