Hair Rollers – Walkabout Characters – Performance | UK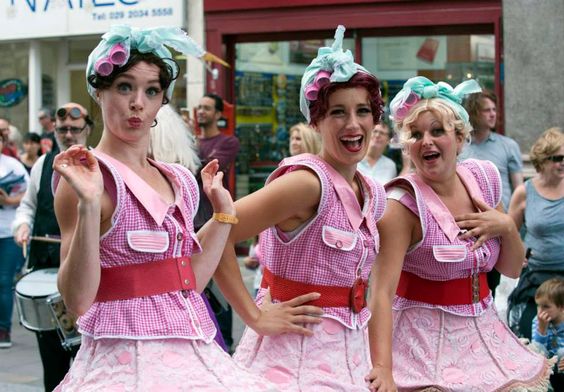 The Hair Rollers are 50's style hairdressers on a roll! Pioneers of all things vintage, retro and wonderfully absurd, Hair Rollers are an exciting and unique addition to your corporate event or private party. Audiences can expect an infectious blend of surreal characters, quirky choreography, stylish costumes and lots of entertainment.
It's time for your appointment at the Hair Rollers' salon. These three vivacious ladies – a blonde, a brunette and a red head are ready to snip, snap and slick you into style, and to have a good gossip too…but, Watch out!! These ladies are armed with scissors and have been scorned!
Photos of Hair Rollers