Greville – Aerial Bar Tender | UK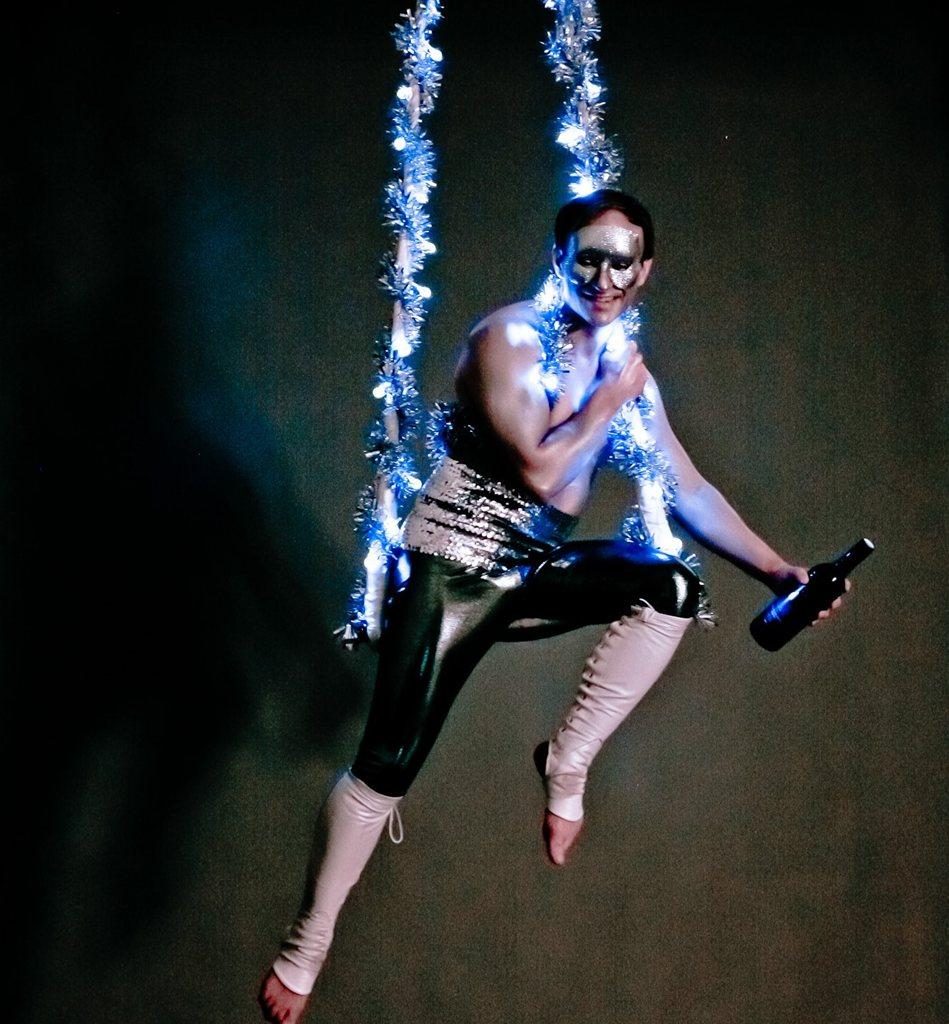 Greville is an ex gymnast and dancer turned circus performer. He is a graduate of 'The Circus Space Degree program', where he specialized in aerial straps focusing on integrating comedy.
Make your event stand out with an icy champagne/wine service from a trapeze. So perfect for low venues and marquees! Variations of the costume are available on request.
Technical Specification:
This needs minimal rigging (load bearing beam rated to 300kg) and a minimum height of 3.5 metres.
Standard Length of Performance:
Greville performs 3 sets of 15 minutes.
Testimonials:
"Cleverly combining comedy with skill" 
- The Stage
"Insane acrobatics"
- Simon Cowell
"Breath-taking aerial gymnastics"
- Birmingham City Post
Previous Clients Include:
Sternberg Clarke
Cirque Nova
Dizzy O'Dare
The Circus Space
UK Productions
Madam Jojos
Big Love
Robyn Simpsom
Shunt
Opera Project
Photos of Greville