Gourmet Dutch Snacks – Food Truck | UK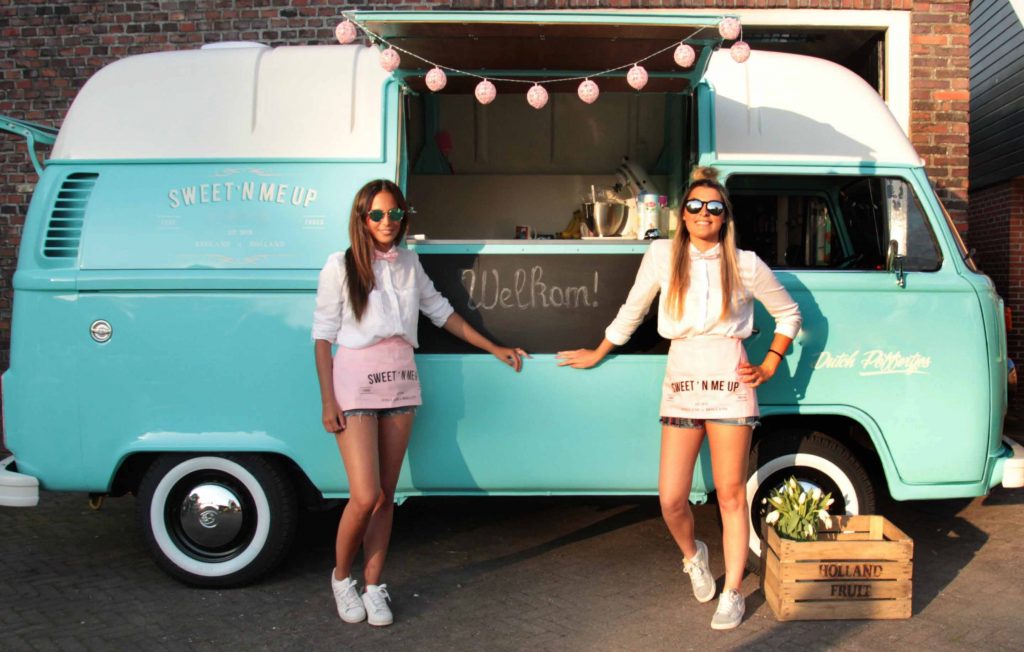 Gourmet Dutch Snacks use a nostalgic vintage VW camper van converted into a Dutch-inspired food truck. It is run by two girls whose dream to be on the open road, away from a 9-5 entertaining for parties and events, became a reality.
On the food scene for a year down South, they have gained plenty of hospitality and street food experience and learnt the best way to serve, and entertain weddings, corporate events and festivals!
They serve a Dutch delicacy for all ages called 'Poffertjes.' These are mini fluffy pancakes topped with the sweetest of toppings. From lashings of Nutella to a dusting of icing sugar. Either way, a second helping is a must.
The girls also serve a Dutch-Indonesian inspired chicken satay. A crusty, fresh bread roll filled with free-range local chicken skewers, smothered in a homemade secret satay sauce, finished off with sweet pickled cucumbers and crispy onions.
They also offer these dishes in a tapas style for smaller events or parties who don't want to go over board with food, but would like to provide a light supper/lunch.
Sweet'N Me Up is perfect for all events. Corporate, weddings, kids parties, festivals, private parties.
Photos of Gourmet Dutch Snacks