Go Beyond Dance – Contemporary Dance Group | UK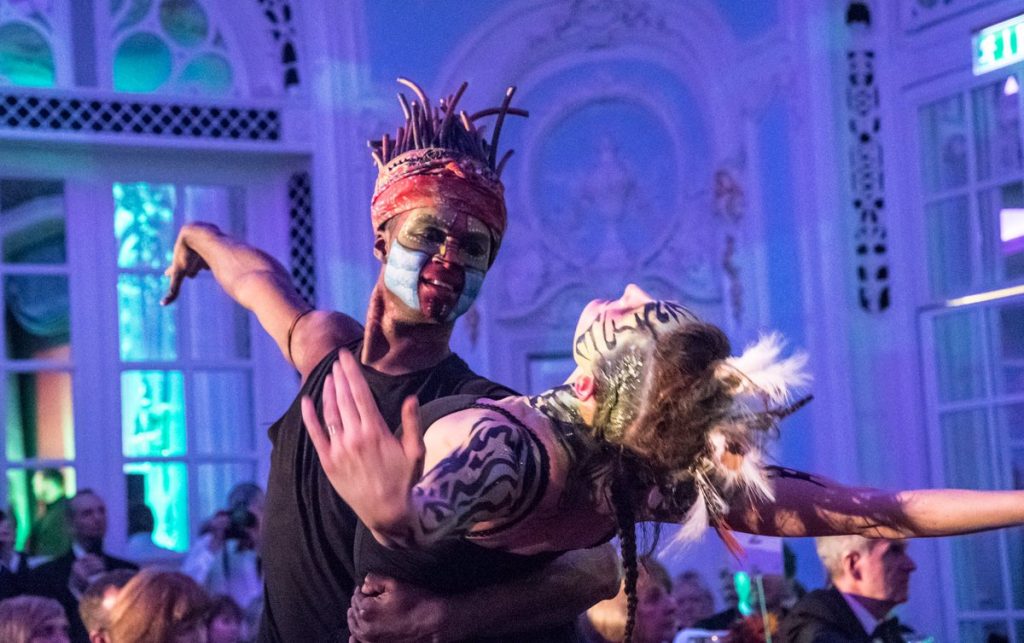 Go Beyond Dance is more than your average dance company. They are committed to creating dynamic, sophisticated and eye-catching performances, capable of capturing the imagination of any audience. They are  available to hire for corporate parties, balls, product launch parties, film premieres, anniversaries and weddings.
Fusing together breath-taking choreography, elaborate acrobatics and stunning body artistry, Go Beyond Dance are the first call you should make for any dance related project or event. Under the artistic Direction of Jane Coulston, Go Beyond Dance are committed to creating bespoke choreography for the events and commercial industries.
Their movement and dance creations offer style and substance in equal measure. They want to share their passion and expertise with you. Welcome to the world of Go Beyond Dance. They understand what is needed to stand out, so they deliver a visual spectacle that is as individual as your brand or company…something as individual as you are. At Go Beyond Dance they live by that promise.
They can provide you with the most entrancing solo or the quirkiest quartet. If you require 20 dancers for a product launch or a contemporary twist on a flash mob, we can provide a whole group of performers to help catch the eye of your customers. With a passion for body art and the Avant-garde they can provide you with dance or moving art performances that will make a permanent impression on your clients.
Whether you have a specific theme in mind or you would like to leave all the "creative stuff" to them, they will produce something eye popping and memorable. Nobody else creates like Go Beyond Dance do.
They offer five different themes to suit your event
Tribal – Works well with – Inca/Mayan/Warrior/African themed events
Futuristic – Works well with Space & Technology – Ice/ Ice Queen/Fire and Ice (Also lend itself to Christmas) themes
UV – Works well with – Rio Olympics/Mardis Gras/Carnival/ Day of the dead/Tribal/African themed events
Victorian – Victoriana/Gothic/Clown/Circus/Steampunk themed events
Under the Sea – Works well with Phosphorescenct/Fibre Optic/Mermaid/Beach/Summer themes
Testimonials:
"Jane and the team were a pleasure to work with. They were very professional and worked hard to create a bespoke performance to suit our event. Most importantly, they put on a fantastic show that our guests really enjoyed."
– Wells Fargo Bank International
"We worked together with them for a fashion show launch party. They were responsible for the choreography, putting together a team of dancers and models. In a short period of time they organised everything from music to castings making sure everything was set for the show. The show was a huge success and it was all down to artistic director Jane. I cannot recommend Jane and group highly enough, an absolute pleasure to work with."
– Tellus Fashion
"It all went really well, thanks so much! The dancers were great and everyone was happy… It was all brilliant."
– Augustin Properties Ltd (via Contraband)
Previous Clients Include:
Wells Fargo International Bank
Air Wick
Woof London
Virgo PR
Pick TV
Sky TV (Got to Dance)
What's up TV
Royal British Legion
ITV – Harry Hill's TV Burp
Shine TV
Photos of Go Beyond Dance – Contemporary