Glownight – Glow Juggling Duo | UK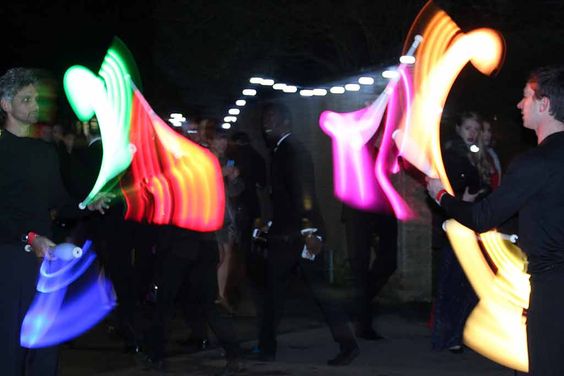 This is a seven- minute mesmerizing and exciting glow show using the latest glow club technology. Set to a contemporary tango track and with high level skills including juggling, manipulation and passing, this high tech circus entertainment will leave a lasting impression on your guests. Especially good for night time events or in dark settings.
Perfect entertainment for a wedding, party or corporate event for when you are looking for something a little different or unique.
Dramatic and exciting glow performers available for hire to impress and entertain your guests.
Photos of Glownight