Glow: Show Spectacular – LED and Glow Performers | Worldwide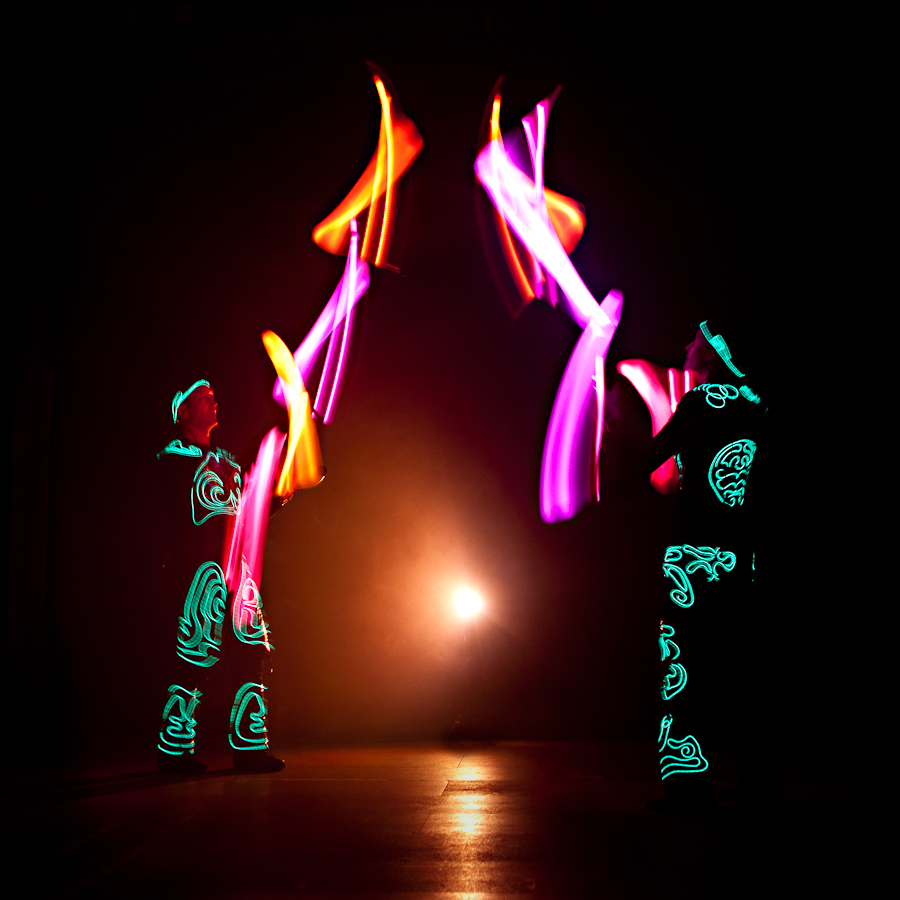 This is a high tech state of the art Glow Show.
Using the latest programmable equipment the performers are able to make images and patterns appear in mid air in time to the music. Highly skilled jugglers able to weave complicated moves that will amaze your audience with their dexterity. All performed in our custom made high tech clothing that also illuminates. To add that extra touch of class.
Testimonials:
"Thank you for the amazing contribution. What you did that night is what the most magical memories are made of. I am so grateful to you all. I wish you could see the most moving, heart-felt thank-you's I am receiving from the guests. Most people keep hugging me and say it was the best party they have ever been to. And a large part of that is down to you three."
- Private Client
"This was the best day of my life seeing the GLOW performance you did that evening."
- Girl Guide Event 2015
"Thank you for a brilliant performance! Highly recommended!"
- Private Client
Previous Clients Include:
- Glastonbury Festival T&C
- O2 Arena
- Alton Towers
- Harrods
- Download Festival
- Variety Magica tour, Finland
- iExpo
- Private Weddings
- Bentley Motors
- Dubialand
Photos of Glow: Show Spectacular