Giant Water Bowl – Contortion & Hand Balance Act| UK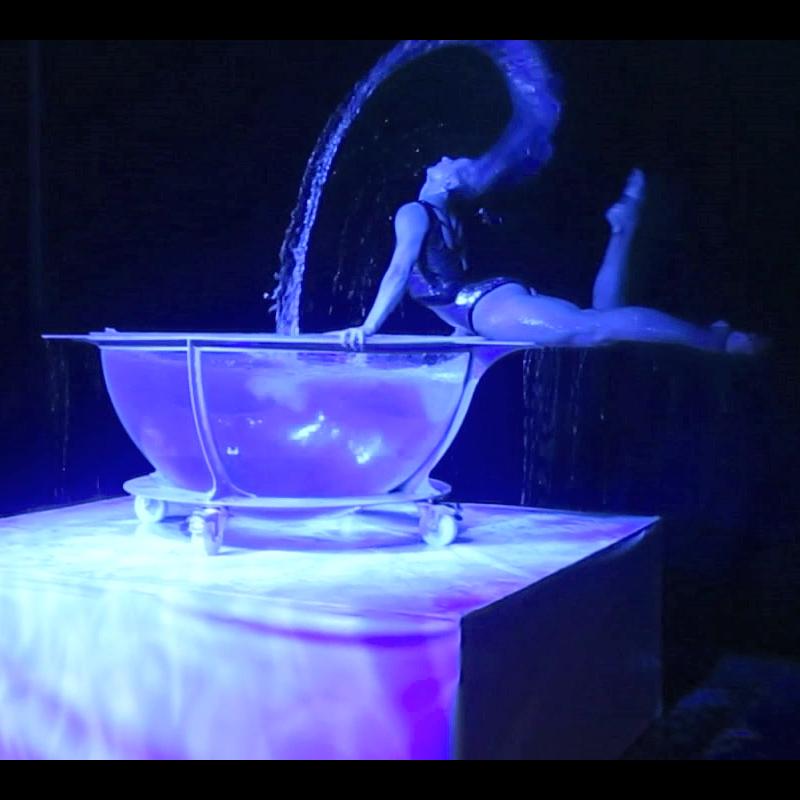 The United Kingdom's only water bowl, contortion and hand balance act.  This captivating nymph of the sea will be sure to lure you in to the warm, crystal clear waters, mesmerising the audience with her breathtaking and tantalising act. This act has been performed all over the world at high profile corporate events, private events, weddings and product launches and can be booked through Contraband.
With skill and precision, Valerie effortlessly works the bowl with gymnastic feats above and below the water. Her acts are guaranteed to turn every head in the room. Valerie has performed all over the World from the Sydney Opera House, to the most expensive house in the World in Mumbai, the Natural History and Science Museums, to Necker Island owned privately by Sir Richard Branson.
The act can also combine aerial apparatus including hoop, straps or trapeze, as well as a bespoke aerial prop if required.
Standard Length Of Performance:
Solo choreographed act: 4-5 minutes long. Can be made longer to specific music if required for the event.
Ambient sets: 20 minutes maximum per set. 3 sets per event maximum.
When performing ambient sets, a warm changing room must be provided in between sets.
Previous Clients Include:
Sydney Opera House
Brisbane Festival
Adelaide Festival Centre with Club Swizzle (a brand new show from the producers of the Oliver Award winning show La Soiree)
Skoda (Currently touring Germany with the brand promoting their newest green vehicles range)
Photos of Giant Water Bowl