Giant Lobster – Walkabout Act | UK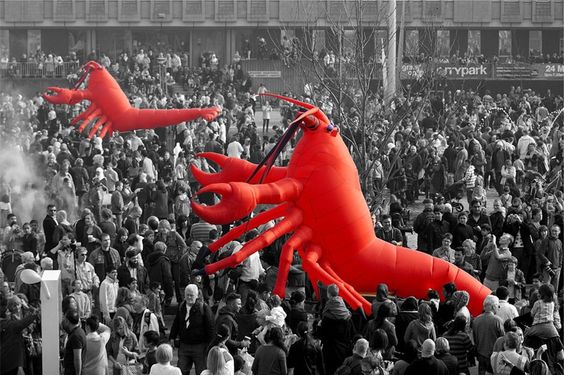 As evolutionists predicted, the new masters of the planet have arisen from the seas!
A huge surreal walkabout for parades, carnivals and outdoor spaces: riding in a cart pulled by a human slave the inflatable illuminated lobsters are a sight to behold.
Perfect for seaside and food themed events, great on parades and illuminated at night it creates a huge impact and dazzles audiences of all ages.
This new performance is truly spectacular and made with the greatest attention to detail from the superb sculptural inflatables to the costumes and authentic antique carts they drive.
Photos of Giant Lobster