Fulcrum Duo – Acrobalance Act | UK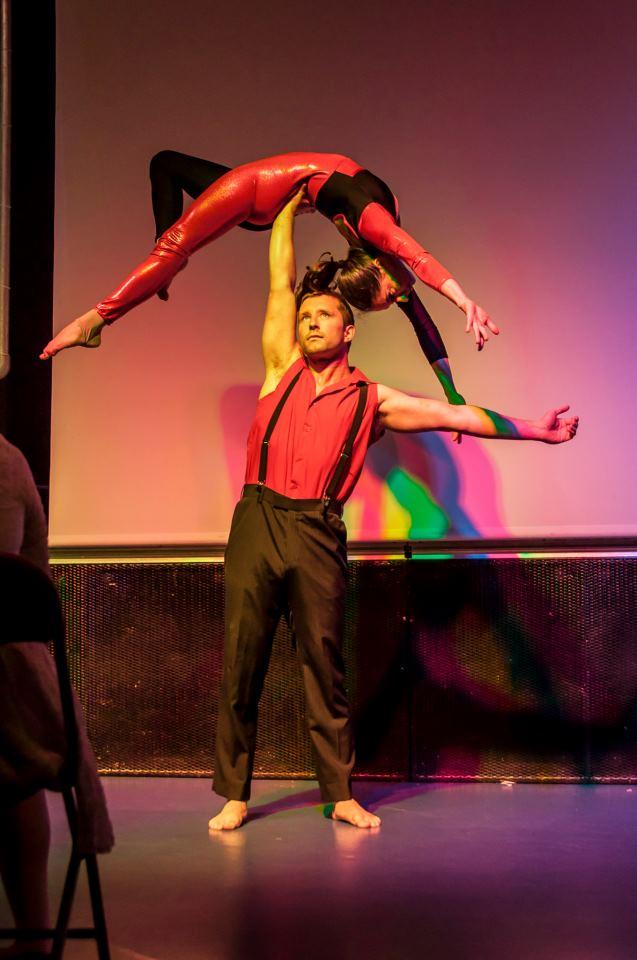 Fulcrum Duo
Fulcrum are a visual spectacle of balance, strength and grace. Both performers come from a gymnastic background competing for their country and have even been British Champions! They have much experience at many different events; including weddings, corporate, theme parks, galas and most recently cruise ships.
This stunning acts creates a jaw dropping blend of symmetry and balance that has to be seen to be believed.
Fulcrum are available as a staged performance and they also perform acrobatic walkabout.
Costumes Available Include:
Brown textured cat suits and shiny funky marble, like blue costumes in images. White costumes.
All are a two part vest and top.
Space Requirements:
Acrobatic Adagio, min 4 ft sq floor space.
Static Trapeze, min 7 metre height, min floor space 6 x 3 metres.
Podium Statue, This is 6'6″ in diameter and a metre high.
Standard Length of Performance:
The show lasts 5.5 – 6.5 minutes, the trapeze act lasts 7 minutes and the walkabout act is 3 sets x 20 minutes.
Previous Clients Include:
Cirque du Soleils Emmy Award winning documentary 'Fire With In'
BBC
B.T. National Theatre
Royal Caribbean
Princess & Cunard Cruise Ships
Excel Fire & Ice Show
Natural History Museum
Glastonbury Festival
Drayton Manor Theme Park
London Colosseum (Aida)
Windsor Races
Science Museum
Photos of Fulcrum Duo