Fuerza Bruta – Bespoke Production Show | Argentina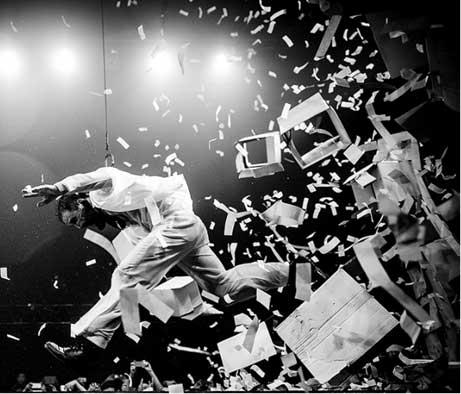 Fuerza Bruta
Fuerza Bruta (which translates to "Brute Force") combines electronic & folkloric music with aerial, acrobatic, dance performances that take place above the audience creating a true 360 degree experience.Fuerza Bruta will leave the audience amazed with the amazing gravity defying performances.
The show can be presented as a whole or broken into scenes depending on the budget and nature of the event. We can also put together bespoke creations for any specifc breif.
A recent press piece said "Fuerza Bruta might be the only live performance these days that packs the punch of a high-energy rock show, a Cirque du Soleil circus spectacle and a gravity- defying visual feast".
Photos of Fuerza Bruta