Femaliens – Walkabout Creatures | UK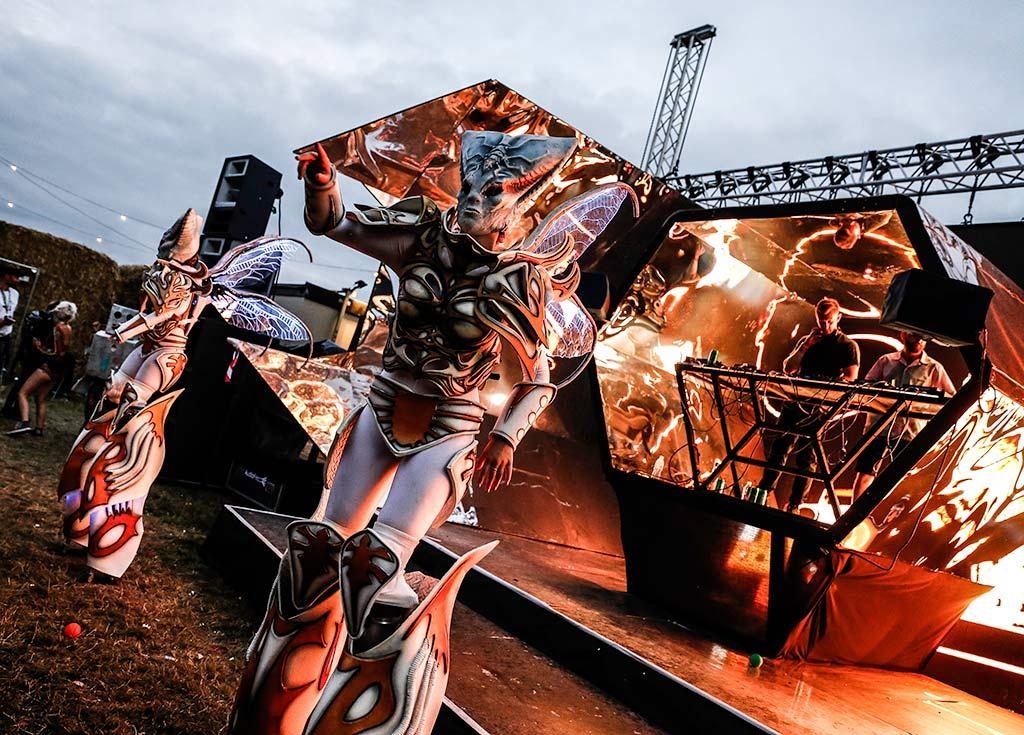 Femaliens are the newest costumes available from us for Summer 2016. These Femaliens costumes have blue LED wings for a brilliantly futuristic effect, they can be performed on foot or on stilts for a meet and greet or a stage performance with our fantastic dancers. This is unique creative entertainment suitable for all types of events, be it corporate events, weddings, business promotions, festivals or charity events.
Truly unique and out of this world, these costumes will enhance any corporate Space themed event or the Femaliens can dance the night away for club entertainment.
Standard Length Of Performance:
Stilts 3 x 30 minute in a four-hour period, 3 x 10 min ambient dance sets in heads or can be 20 Min without heads
Previous Clients Include:
Sci Fi Weekender 2016
Secret Garden Party 2016
Camp Bestival 2016
Photos of Femaliens