The Feathers – Vintage Dance Troupe | UK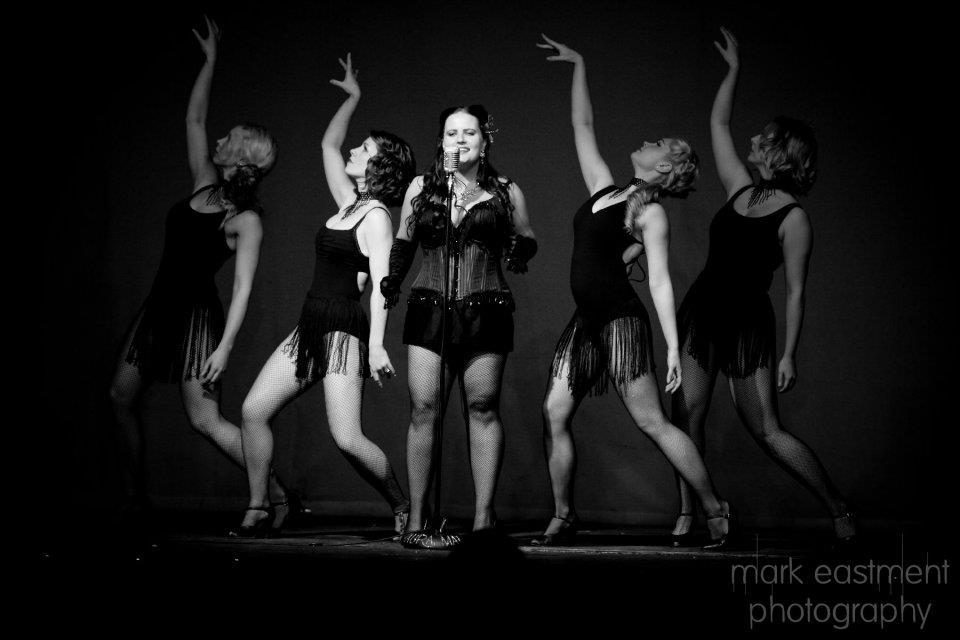 The Feathers
The Feathers are a professional Can Can troupe made up of eight luscious ladies with a flair for all things vintage. Already resident performers at both High Tease and Coco Boudoir, The Feathers are available for corporate events and cabaret bookings throughout the UK.
Book them now to witness a fast paced show or performance featuring the following unforgettable styles:
French Can Can
1920's Charleston
1940's Swing
1950's Jive
Pointe Ballet
Vegas Showgirls
Fan Dancing
1950's Burlesque
Bob Fosse ("Cabaret", "Sweet Charity", "Chicago") tribute acts featuring special guest live singer Laura Mai.
There are only a small handful of troupes performing this style of show in the UK and none of which are as diverse as The Feathers!

Technical Specification:

A good quality sound system to play the music.

Standard Length of Performance:

Anything from a short routine of 5 minutes to a full 2 hour burlesque and cabaret show.

Testimonials:

"The Feathers are by a considerable leap and bound, the most slick, the most engaging and the most professional dance troupe who evoke the authentic styles of loved by by-gone eras. They are a joy to watch and also a delight to book, adding distinctive flair to any event'."
– The Ministry of Burlesque

"The Feathers are a stunningly professional outfit who are both a pleasure to work with and to watch. I was impressed with their costumes, variety of performances and energy. Also the feedback received from the audience was phenomenal and without question they we're one of the highlights of the event. I would highly recommend them to any event programmer who is looking for an entertaining dance troupe capable of capturing an audiences imagination."
– St Paul's Carnival

Previous Clients Include:

High Tease
BBC
St.Pauls Carnival
Cotswold Care
The Royal College of Art London
The Milk Thistle
Go with Glow
Kinky & Quirkys
20th Century Foxes
Coco Boudoir
Photos of The Feathers
Book The Feathers
Want to book a performer, or just find out more? Give us a call on +44 (0)208 8291140 or use our online contact form via the button below.