Fabulous Children's Party Entertainers | UK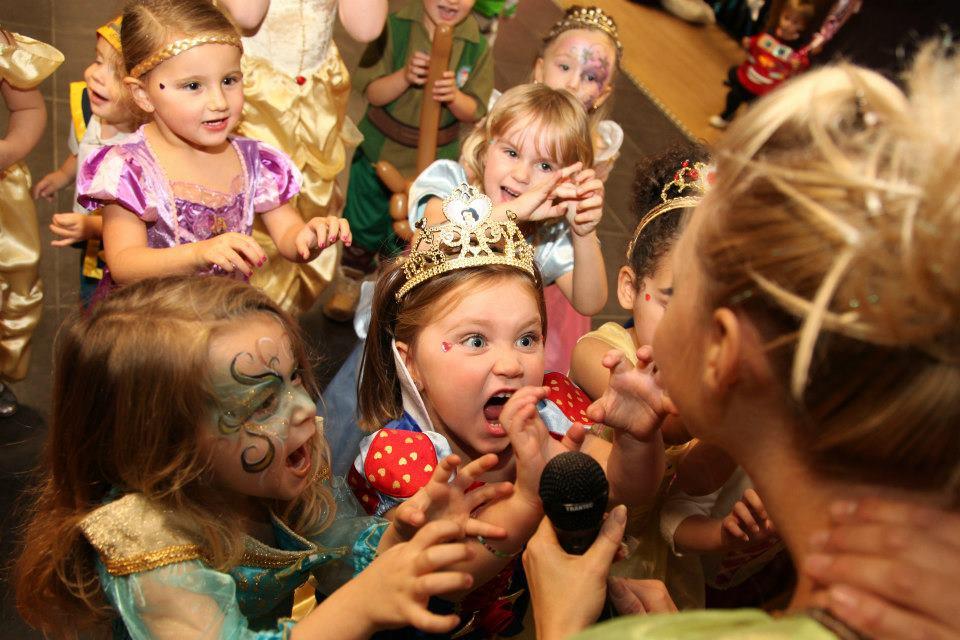 Children's Parties
Fabulous Children's Party Entertainers have been entertaining children at parties and events for the past 10 years. They entertain toddlers to teens and have over 30 different party themes and characters to choose from.

The entertainer looks immaculate in a themed costume at your party or events and the entertainment includes a mixture of the following:

Balloon modelling, Magic, Glitter Tattoos, Disco Dancing, Dance Routines, Puppet Fun, Parachute Fun and Games, Limbo and Hula Hooping, Themed Party Games and Activities, Bubbles, Treasure Hunt and Traditional Party Games. The Entertainers include medals, prizes and a pass the parcel suitable for the children's ages.

Party Themes Include: Princess and Pirates, Fairies and Superheroes, Under the Sea, Christmas Fun, Fabulous and Frozen, Tribute to Tangled, Princess Pamper, Funky Disco Dance Party, Supersonic Superheroes, Pirate Adventure, Toddler Time, Fashion Show, Party with Minnie, Cheerleader, Teddy Bears Picnic, Dinosaur Adventure, Minions Madness, Scooby Dooby Doo, Halloween, Butterflies and Bugs, Ballerina, Cars and a very popular tradition party.

An Example of a 2-Hour Party Format:
– Entertainer arrives in costume 30 minutes prior to your party start time.
– Entertainer plays background music, meets and greets and makes balloon models for the children on arrival.
– Once the guests have arrived there will be an introduction followed by an hour of entertainment.
– There will be a 20-minute break for food whilst the entertainer does glitter tattoos for the children.
– Happy Birthday with the cake.
– The entertainer will then continue with entertainment and finish the party with a celebration party dance before saying her goodbyes.

The Fabulous Children's Entertainers will run your party from start to finish. The birthday child or children will be made to feel extra special on their big day and all of the mini guests will have a fabulous and fun time.

The main entertainers can be a
– Princess
– Fairy
– Pirate
– Superhero
– Cowgirl
– Mermaid
– Disco Dolly
– Barbie
– Ballerina
– Popular Character
– Alice
– Butterfly
– Snow Queen
– Christmas Elf
– Friendly Witch or Clown.

Assistant entertainers can be any of the above or
– A male Superhero
– Pirate
– Peter Pan
– Madhatter
– Prince or a Disco Dude.

Assistant characters can be male or female.

All Entertainers are highly experienced, fun and friendly, CRB checked and have public liability insurance.

They will make your party or event, a special day to remember.
Standard Length Of Performance:
The Fabulous Children's Entertainers run parties for 1 hour, 2 hours or longer if required. At events, conferences, fun days, store openings and exhibitions the entertainers can perform slots throughout the day. All requirements can be discussed prior to booking.
Testimonials:
"Totally fabulous. I embraced her like a dear friend on her departure! Skyla adored her party. Huge thanks for all your help."
– OurKidBrother (via Contraband)
"The entertainer was superb. Clara and her friends loved her. She managed to keep them engaged and happy for the entire time. Many many thanks again for organising this party for a very happy little girl."
– Private Client
"Nikki was really fantastic with the kids! Our friends and family thought she was fabulous and the children had a really great time! I can certainly recommends her!"
– Private Client
"Danielle was great- they were really happy, many thanks!"
-RPM Ltd
"The party was a real blast and Paula was wonderful. She managed to keep all of the kids engaged and even had the boys up and dancing. I think the most resounding endorsement came from the birthday girl herself when, after a very long and emotional day finally broke down in tears to declare: Paula is the best entertainer I've ever had as she made me feel special for the whole day"
-Private Client
"A huge thank you to the Children's Parties dancers for your assistance in making our showroom launch so successful".
– Milton Freeway
"Children's Parties dancers turn a fun event into a very memorable one. I have been totally impressed by your many talents, keen hard work, loyalty and sheer energy at all times. Nothing is too much for Children's Parties".
– Masquerade
"Thank you so much for all your hardwork. The shows really were spectacular, your dancers were fantastic, costumes were stunning and I look forward to working with Childrens Parties again soon".
– NHS
"The entertainment you provided for our Christmas Party was wonderful and you certainly made all our guests very welcome, helping the evening to be a fabulous success".
– Standard Life
"The party went really well! The kids really enjoyed it and I think the parents did too! The pom poms went down a treat! Definitely can recommend you guys!"
– Private Client
"Paula the fairy was goldust, or fairydust? she was truly excellent and all 6668944 (gulp) 5 year olds adored her. Huge thanks for your help, Skyla had a really brilliant birthday."
– RPM London Ltd (via Contraband)
"…the kids all had a fantastic time and Paula kept them very busy which was fantastic….In all likelihood we will have another party this year, so I will be in touch closer to the time to check if she is available."
– Sucden Financial Ltd (via Contraband)
Photos of Children's Parties
Book Children's Parties
Want to book a performer, or just find out more? Give us a call on +44 (0)208 8291140 or use our online contact form via the button below.