Etta Bond – Famous Singer | UK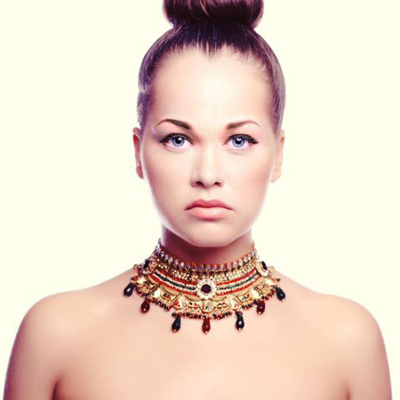 Etta Bond
Hiring a celebrity to endorse your brand, service or event is very simple.  Contraband is the UK's top booking agent, with friendly, experienced account managers who guarantee you the best deal possible.
Etta Bond is available to book for a variety of corporate events. We work in direct association with her representative as her preferred booking agent.
We are a booking agent for Etta Bond and if you are looking for unforgettable corporate entertainment for your corporate event or private party, we can arrange for her to perform for your guests. Etta Bond and artist/producer Labrinth wrote and recorded the track "What is it you Do?" within hours of a fluke MySpace encounter and the two began a working relationship that would be crucial in Etta's career.
Her committed work at Milmark Music  followed by her association with Labrinth, made her work reach  America's Next Top Model. She also appeared on the movie soundtrack 4, 3, 2, 1 and she continues to work with Labrinth (Beneath Your Beutiful, Earthquake). As a testament to his belief in her, Labrinth also made Etta the first artist to be signed to his production label 'Odd Child'. She appeared on Wretch 32's single Forgiveness, Plan B's single, Playing with Fire, and Labrinth's, Under the Knife.
Surrounded by music from an early age and influenced by her brother, a DJ and her sister, a singer/ dancer, Etta Bond now 22, grew up in Cambridge, UK. Throughout her childhood she attended, Body Work Theatre School, Tring, Italia Conti and The Institute of Contemporary Music Performance.
Etta marked her arrival at an early age of 14, as a serious singer/songwriter with her first self-penned effort 'Wipe my Eyes', a personal and heartbreaking song about her turbulent relationship with her estranged father.
When it comes to song writing Etta has a superb finesse, inspired by the likes of Jill Scott, Billie Holiday, Etta James and Amy Winehouse. And she has a powerful delivery teeming with a vulnerability and honesty that will warm even the coldest heart.
Recently, she has recorded features with Plan B, Professor Green, Wretch 32, and Kano. Presently, Etta is focused on completing her album and collaborating with many different artists in her field. She will continue to work alongside Labrinth but for now is thriving as being one half of ExR along side Raf Riley. Recently they released their debut EP, Emergency Room with disturbingly genius – " Boring B's " being the lead track. Last year the duo opened for the Azealia Banks, Mermaid Ball at the Aquarium, and went on his Electronic Earth Tour, supporting Labrinth.
Photos of Etta Bond
Book Etta Bond
Want to book a performer, or just find out more? Give us a call on +44 (0)208 8291140 or use our online contact form via the button below.