Eric Clapton | Famous Musician | UK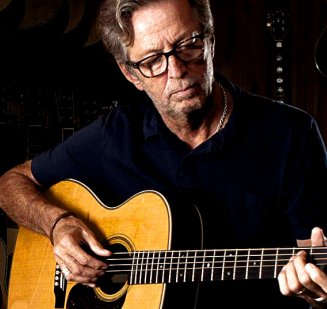 Eric Clapton
Eric Clapton is available to book for a variety of events – we work in direct association with Eric Clapton's representative as his preferred booking agent.
Eric Clapton is an English singer and guitarist. Book Eric Clapton for a truly captivating show! Clapton is the only triple inductee into the Rock N Roll Hall of Fame, either as an individual or in a group, and has won a total of 18 Grammy awards. If you would like to hire Eric Clapton, please call one of the team and as a booking agent for Eric Clapton we can arrange for him to perform at your corporate event or private party.
Clapton was a popular guest guitarist and worked with artists such as The Beatles, Aretha Franklin and Frank Zappa. He released his first solo album, entitled 'Eric Clapton', in 1970. In 1974, he released his next solo album '461 Ocean Boulevard' and again showed off his mellow guitar playing. His version of Bob Marley's 'I Shot the Sheriff' was on this album, and reached number one as a single.
He continued his solo recordings in the 70s and 80s with albums such as 'No Reason To Cry', 'Backless' and 'Behind The Sun'. Phil Collins produced his 1986 album, 'August', which was said to be his best work in years.
Eric Clapton continued to play and record, and his 1998 album, 'Pilgrim', was critically acclaimed. This was followed by 'Riding with the King' in 2000, which saw Clapton return to his blues roots as he recorded the project with BB King. It went gold within three weeks of being released. In March 2001, he released his next solo album entitled 'Reptile'.
In 2005, he released the album 'Back Home'. The same year, he released his next album in collaboration with JJ Cale in 2006. It was entitled 'The Road To Escondido'. It won the Best Contemporary Blues Album at the Grammys. Eric Clapton continues to tour the world.
Contact us today to book Eric Clapton for your special event.
Photos of Eric Clapton
Book Eric Clapton
Want to book a performer, or just find out more? Give us a call on +44 (0)208 8291140 or use our online contact form via the button below.