The Enchanting Mermaids – Mermaid Show | London | UK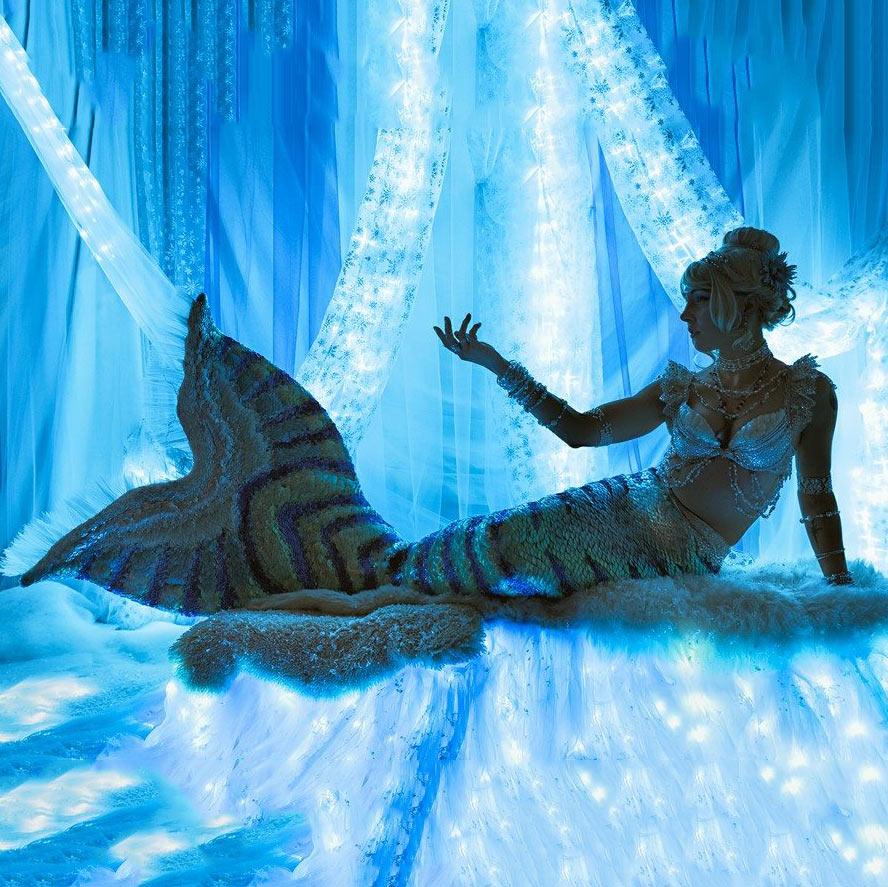 The Enchanting Mermaids
Exquisitely costumed, Couture Mermaid Characters provide Interactive themed installation entertainment to bring a sophisticated element of fantasy to elegant events. All the fantasy & wonder that you want from mermaids, but done in a grown-up, sophisticated way that is perfectly suited to adult audiences and elegant events.
They provide land-based Mermaid installations to match your theme, like water performances in baths, giant martini glasses, pools, aquariums and they even have access to a portable, perspex sided, 42-ton dive tank for larger events. Optional Pirate and Sailor accompanying characters can also be provided. Ensure a beautiful, luxurious aesthetic at your event with Couture Mermaids with your choice of a wide range of colours & styles so you can choose the mermaids you prefer to match your decorative vision.
Your guests will always remember your event where they met a real live mermaid!
Testimonials:
"Thank you for an amazing performance and giving us a night we'll remember forever. Of all the things we had planned for the party, a mermaid was what everyone was most excited about and you exceeded even our highest expectations."
– The Lucie Blackman Trust, Isle of Wight UK
"The mermaids were an excellent addition to the Neon Moon Winter Masquerade Cabaret. They were professional, well prepared and easy to work with. On the night they created a great buzz at the event – our guests were literally lining up to have their photos taken with them!"
– Neon Moon Cabaret
"The mermaids were one of the unexpected secret highlights of the show! …whispers in the corridor… and "have you SEEEEN, there are mermaids in the bath! Absolutely brilliant! "
-Cherry and Ruby, Event Managers
"The Mermaids were the centre of the show – you were the real draw for the evening!"
-Shore Leave Supper Club "
Previous Clients Include:

Mohammed Al-Fayed
Les Enfants AXE Boat Party
Goa, India Cabaret Roulette
London Blue Planet Aquarium
UK University of Cambridge
The Neon Moon Burlesque and Cabaret Club
Photos of The Enchanting Mermaids
Book The Enchanting Mermaids
Want to book a performer, or just find out more? Give us a call on +44 (0)208 8291140 or use our online contact form via the button below.