Emblem3 – Pop Group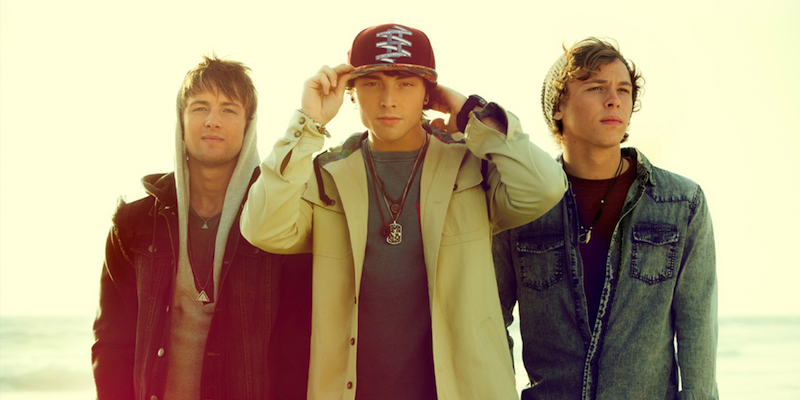 Hiring celebrities to endorse your brand, service or event is very simple. Contraband is the UK's top booking agent, with friendly, experienced account managers who guarantee you the best deal possible.
Emblem3 are available to book for a variety of corporate events. We work in direct association with their representative.
Having been thrust into fame thanks to the televised competition show The X Factor USA, the band reggae, pop, and rock band Emblem3 was originally comprised of brothers Keaton and Wesley Stromberg as well as their friend Drew Chadwick. To hire Emblem3, call the team at Contraband. We are a booking agent for Emblem3, and we can organise a performance by the band at your next corporate event or private party. To book Emblem3, just give us a call!
Before coming onto the show as contestants, the trio released music under the name The American Scholars, and put out the album Bite Your Lip and Take It. They changed their name to Emblem3 and auditioned for The X Factor USA, later selected for the second season.
While on the show, they performed covers of many hit songs, including "My Girl" by Temptations and "What Makes You Beautiful" by One Direction. Emblem3, however, came out fourth in the competition. They did not view this as a setback, however, and released their debut album titled Nothing to Lose in late 2012, preceded by the single "Chloe (You're the One I Want)". Emblem3 released Songs from the Couch, Vol. 1 in early June of 2014, weeks before Drew Chadwick announced he would be leaving the band.
Photos of Emblem3