Elli Ingram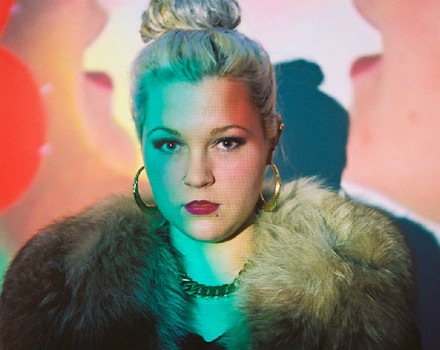 Elli Ingram
Elli Ingram is available to book for your special event – we work in direct association with Elli Ingram's representative as a booking agent for her. Elli Ingram was just 19 when her first EP 'Sober' served up a sound and a voice with a depth that many artists spend a lifetime searching for. Island signed her up, she sang with Chase & Status during their headline set on Glastonbury's Other Stage, received airtime on Radio 1 and 1 Xtra. Major industry players – RWD, Vibe, Hunger, SB.TV and Wonderland magazine gave her the much needed hype.
Her bedroom was the first place where Elli developed her impressive vocals, then gigging across her hometown of Brighton. She grew up in a musical house, her dad being a performer in a classic rock cover band, her mum listening to Joni Mitchell, reggae and ska and her sister, a piano player.
Having toured Europe with Chase & Status and sung to a crowd of more than 10,000 at Glastonbury, Elli says the stage is where she feels most at home. The early cover offerings Elli posted on YouTube when she was just 18 showcased her impressive range and the detail of her voice, but what made people really take notice of Elli was her cover of Kendrick Lamar's 'Poetic Justice'. It was stripped down and jazzed up with lush piano progressions and a skittering hi-hat and came with a psychedelic dreamscape video directed by Harry Cauty, son of KLF member James. It had notched up over 330,000 YouTube views and still counting.
Elli says that Amy Winehouse is her biggest influence, alongside Lauryn Hill, Fugees, Billie Holiday, D'Angelo – soulful, feel-good music. A special affection for Big Pun, Elli says with wide eyes and a quickening of pace: "because he samples jazz and hip-hop and they are my two favourite things. When they're put together it's like magic."
On each of her wrists, Elli has a tattoo: one of a delicate, hand-drawn teacup whose colour has bled. The other is of a triangle, because, she says: "it's the strongest structure". And somewhere between the two, pink-cheeked and doe-eyed, Elli Ingram is there with her voice, ready for whatever it is that lies ahead.
Contraband is the UK's top booking agent, with amiable, skilled account managers who guarantee you the best deal possible. Contact us today if you would like to book Elli Ingram to be the headline of your event! We as your booking agent are more than happy to help you create the most memorable moments with Elli Ingram.
Photos of Elli Ingram
Book Elli Ingram
Want to book a performer, or just find out more? Give us a call on +44 (0)208 8291140 or use our online contact form via the button below.