Edinburgh Performers – Balloon Modellers | UK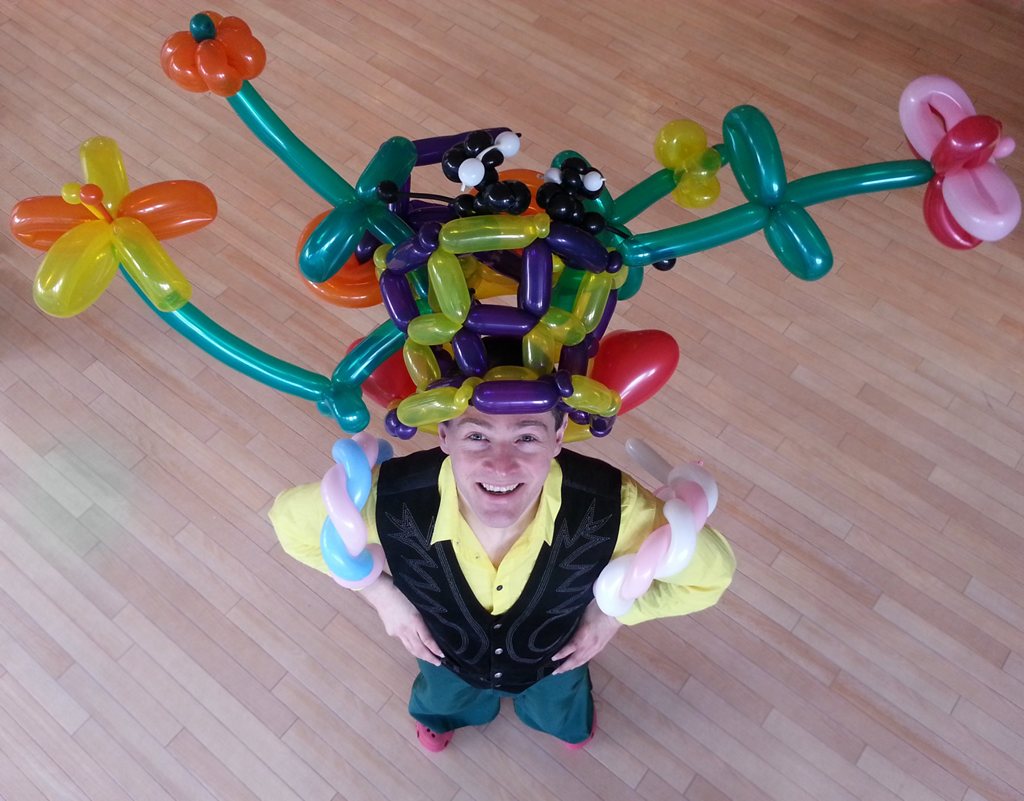 Balloon modellers can provide the perfect entertainment for a whole variety of events, including children's parties, festivals and much more! Edinburgh Performers can provide balloon modellers on stilts as well – a great combination! They are never short of kids to create great balloon models for.
Included in their selection of things that can be made with balloons:
Cats, dogs, giraffes, elephants, spiders, octopuses, swords, large ridiculous hats, crash helmets, pop-star microphones, rattle snakes, small ridiculous hats, body armour, flowers, patent-pending works of modern art, guitars (amp not included), Pink Panthers, or just about anything you can dream up.
Testimonials:
"We asked Ian to help us provide a point of interest at an actuarial convention and were delighted with the way that Ian listened to our requirements and tailored his approach to meet them. We received a good deal of positive feedback from our clients and are now looking to see how we can use Ian's skills again. I would certainly recommend Edinburgh Performers."
- Business Development Manager
Previous Clients Include:
Scottish Government
HRH Prince of Wales
Historic Scotland
Smirnoff
HSBC
Scottish Widows
IKEA
Conflux
Dance Base – Scotland's National Centre for Dance
Edinburgh Performers are balloon modellers in Scotland, perfect for wedding reception entertainment, birthday party entertainment, family party entertainment, private parties, party entertainment, christmas party entertainment, school fayre entertainment, school fete entertainment, international event entertainment, themed party entertainment, shopping centre entertainment, school fayre entertainment, school fete entertainment, wedding anniversary.
Photos of Edinburgh Performers