Ed – Pianist | UK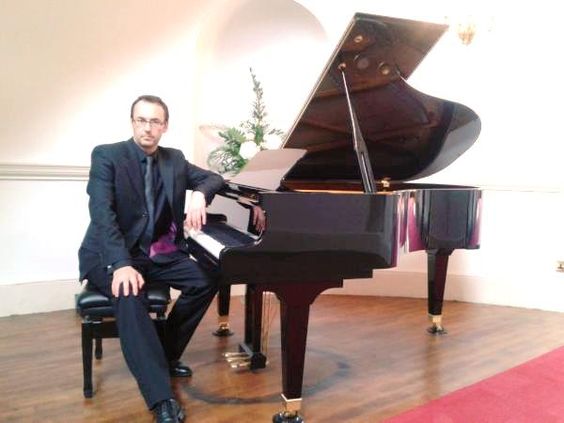 With a musical repertoire including jazz standards, pop, light classical and songs from the shows, Ed can create the perfect ambience for guests at any wedding reception ceremony, corporate event or party.
After completing a Diploma in light music and studying the piano privately Ed became a freelance pianist in 1989 and has since been the resident pianist at Hilton, Macdonald, De Vere and Marriott hotels over the past 20 years, and has extensive experience performing at weddings and corporate events.
Ed will usually perform on your venue's piano but can provide a portable piano at no extra cost if required.
Testimonials:
" The entertainment was absolutely perfect. Everyone commented on how good he was and how much they had enjoyed his playing. He created just the right ambience for our evening. Thank you."
- Private Client
"A lovely guy, well presented, just the right kind of music for everyone to enjoy - I would recommend him to anyone looking for music to enhance an occasion."
- Private Client
Photos of Ed