Acrobatic Act, Belgium: Swing Pole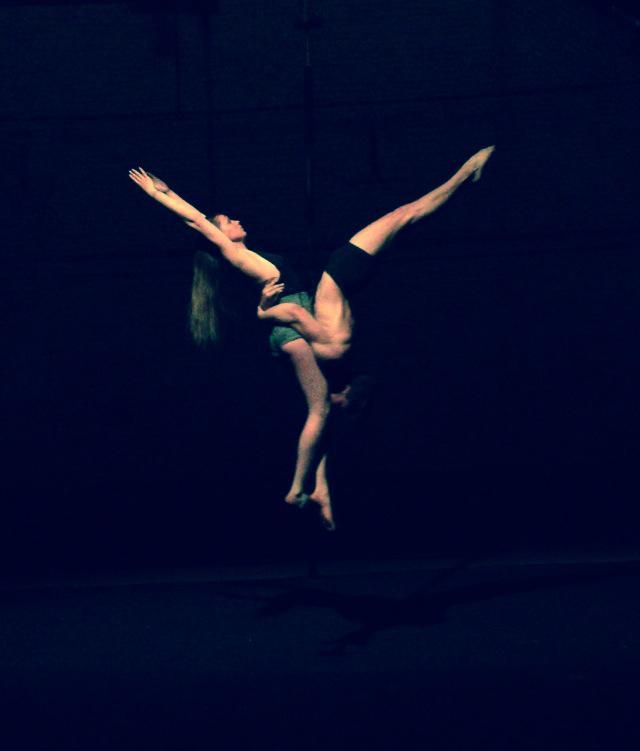 Duo Swing Pole
Duo Swinging Pole in a new and innovative performance involving strength, flexibility, elegance and trust. The act has two acrobats performing on a pole that is free to swing and spin. The acrobats hold beautiful positions, spectacular shapes and acrobatics on and off the pole. The act provides ideal entertainment for your private parties and events. They can perform at weddings and other private parties but are mostly booked as corporate entertainment.
The audience witnesses two bodies that effortlessly move up and down the pole while it is free to float through the air. The performers continue to hang of one another creating picturesque moments that take your breath away. The performance has a magic that it creates with the watching audience taken away to another place.
Technical Specifications:
They bring their own pole of 2,20m. They would need a height of min 2,50m and a point to hang a
carabiner or sling.
Standard Length of Performance:
6-8 min each upto 3 times
Testimonials:
"A spectacle of light, colour and amazing circus skill!"
– Crown Casino
"Fabulous"
– Midsumma
Previous Clients Include:
Crown Casino – Melbourne, Australia
Versuz Club – Hassalt, Belgium
K-Mart
Land Rover
Midsumma (Gay and Lesbian Festival) Melbourne, Australia
Photos of Duo Swing Pole
Book Duo Swing Pole
Want to book a performer, or just find out more? Give us a call on +44 (0)208 8291140 or use our online contact form via the button below.