The Dualers – 9-piece Jamaican style Rhythm & Blues Party & Fuction Band | London | UK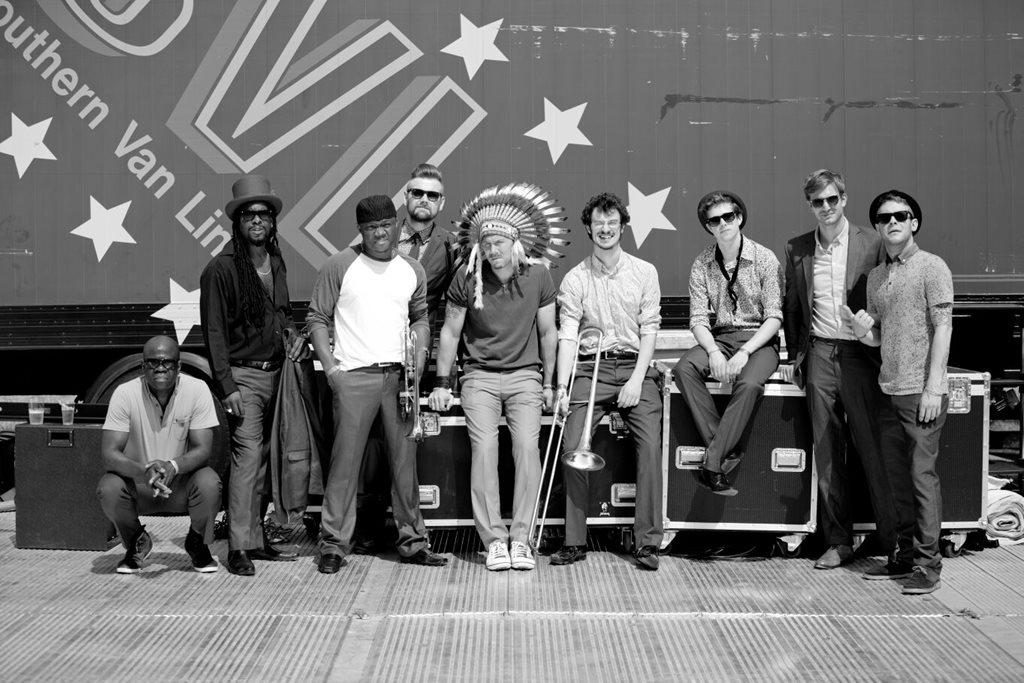 The Dualers are a 9-piece Jamaican style Rhythm & Blues band from South-East London. They first hit the headlines when the single 'Kiss on the Lips' stormed in to the UK charts at number 21 despite no industry or professional backing, the follow up single Truly Madly Deeply charted at number 23 & featured in Hollywood blockbuster Fools Gold staring Kate Hudson & Matthew McConaughey.
With a number of album releases, several top 40 chart singles, nearly 20,000 facebook fans and an ever increasing large worldwide fan base behind them their success has continued. Now heralded as Britain's finest Ska and Reggae band The Dualers continue to play to sell-out crowds all over the UK, Europe and Asia.
Having sold out the prestigious Indigo at the 02 music venue in Greenwich, London a record breaking 6 times, The Dualers recently used their 7th visit as the launch pad for their latest album 'Back to Paradise'. The new 15 track self-penned album has received rave reviews from critics, artists and fans alike.
Standard Set Times:
2 x 30 minute sets
Testimonials:
"Once you start dancing to The Dualers it's impossible to stop"
-The Sun
"These local superstars are inching towards fame"
-The Independent
"Everybody needs to see this band"
-Jimmy Cliff
"If only all bands were like The Dualers the world would be a better place"
-Mark Lamarr
Photos of The Dualers