Denise – Face Painter | UK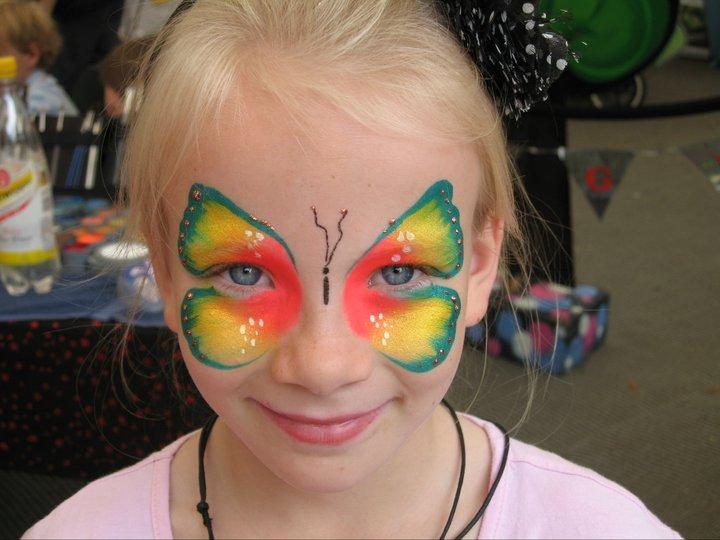 Denise
Denise allows children and adults to choose from a vast range of designs. The photo display boards show a choice of new and old faces. She is constantly inventing and updating our range. We are also happy to reproduce company logos, your own design or work to a theme. You will be delighted with the results!!
Denise is experienced working with children and has been trained to very high standards. She operates the code of practice laid down by Grimas, the original face paint company. This means she provides the most parent-friendly, efficient service you could wish for! She has also appreared on Anglia TV demonstrating Halloween facepainting.
Denise also belongs to the Facepainting Association [FACE] and carry full public liability insurance.
Testimonials:
"Denise was fantastic! Everybody was mesmerised with her skills."
– Catalyst Communities Housing Association
Previous Clients Include:
Pepsi
Hard Rock Cafe
Planet Hollywood
Mothercare
Marks & Spencer
BHS
Thorpe Park
Talk Radio
Natural History Museum
"The Bill"
British Airways
McLaren International
Johnson & Johnson
Toshiba
Nortel Networks
Allders
BUPA
Tesco
Sainsbury
World Duty Free Europe – Heathrow
Henley Regatta
Twickenham Rugby
Laura Ashley
Woolworth
MFI
The Kennedy Institute
BP
Mitsukoshi
Cancer Research
Mencap
Taxi Driver Benevolent Fund
Amazing Great Childrens' Party
Leukaemia Research
NSPCC
Marsha McDonnell for Shooting Star Trust
Oxfam
Photos of Denise