Dee Caffari | Motivational Speaker – Sport | UK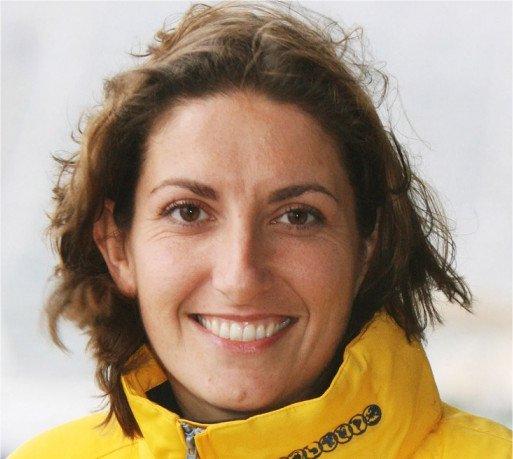 Dee Caffari
Dee Caffari is a British sailor who was the first woman to single-handedly and non-stop sail around the world the "wrong way" against the prevailing winds and currents. Dee Caffari is available to book for a variety of corporate events.
Hiring a speaker to endorse your brand, service or event is very simple.  Contraband is the UK's top booking agent, with friendly, experienced account managers who guarantee you the best deal possible. We work in direct association with their representative.
Dee Caffari MBE is a British sailor, and in February 2009, Caffari set a new record to become the first woman to sail solo, non-stop, around the world in both directions. Dee completed a range of training courses at UKSA (based in Cowes, Isle of Wight) completing her Yachtmaster course and range of ocean qualifications.
Dee Caffari has worked for Formula 1 Sailing, first as a skipper and then as the manager of their fleet of Farr 65s. She has taken part many challenges and races such as the ten month Global Challenge race, in 2004. On 20 November 2005, she set off on her attempt to single-handedly circumnavigate the world against the prevailing winds and currents. She finished on 18 May 2006, at 17:55pm, after 178 days at sea.
On 2 December 2006, she was a runner up for BBC South Sports Personality of the Year. She did win the Tenon Yachtsperson of the Year award. In February 2009 Dee Caffari completed the Vendee Globe race and set a new record becoming the first woman to sail solo, non-stop, around the world in both directions. In June 2009 Dee Caffari set a new record for circumnavigating Britain and Ireland after crossing the Solent finish line on her Open 60 Aviva having beaten the existing record by 17 hours.
Contact us  today if you would like Dee Caffari to be the highlight of your event! The most memorable moments are waiting and they could be yours today! 
Photos of Dee Caffari
Book Dee Caffari
Want to book a performer, or just find out more? Give us a call on +44 (0)208 8291140 or use our online contact form via the button below.