Deaf Havana – Famous Band | UK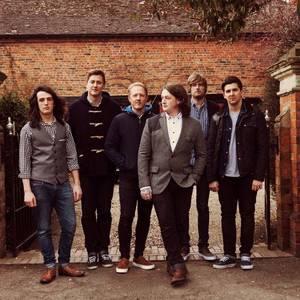 Deaf Havana
Deaf Havana are a famous alternative rock band, and they can perform at your party! Whether it is a private or corporate event, we can book Deaf Havana for you. We are a booking agent for Deaf Havana, so can arrange for this famous band to perform at your event .
Deaf Havana is a 10-year old band consisting of five members: James Veck-Gilodi – rhythm guitar, lead vocals, Chris Pennells – lead guitar, Lee Wilson – bass guitar, Tom Ogden – drums, percussion, backing vocals, Matthew Veck-Gilodi – rhythm guitar, backing vocals , and Max Britton – keyboards, backing vocals, acoustic guitar, percussion. The group formed in King's Lynn, the English county of Norfolk, although the very first steps on their way to popularity were taken when the band members were attending Smithdon High School, where they used to perform on stage together.
In 2006 the band started writing songs for their debut EP, Evangeline, which helped them start touring and winning the hearts of rock lovers. But it wasn't until 2008 that Deaf Havana received recognition, after the release of their second EP named "It's Called The Easy Life". The band had become famous even without the studio album, which people heard a year later. A release party for the album Meet Me Half Way, at Least, was held in their hometown with support from the bands Underline the Sky and All Forgotten. The latter, along with Francesqa, have also supported Deaf Havana on their Europe Tour.
Their next album entitled Fools and Worthless Liars, released in the year 2011 hit number 1 on the UK Rock Album Chart. During the next two years the band was performing all over the UK with support from other famous bands, such as Architects, The Swellers and The Dangerous Summer, Canterbury and There For Tomorrow. The year 2013 marked the release of Old Souls, which has proven that these guys are here to stay.
Currently Deaf Havana are ready to rock your event with both their old and new tremendously awesome rhythms.
Photos of Deaf Havana
Book Deaf Havana
Want to book a performer, or just find out more? Give us a call on +44 (0)208 8291140 or use our online contact form via the button below.