David Guetta | Famous DJ | International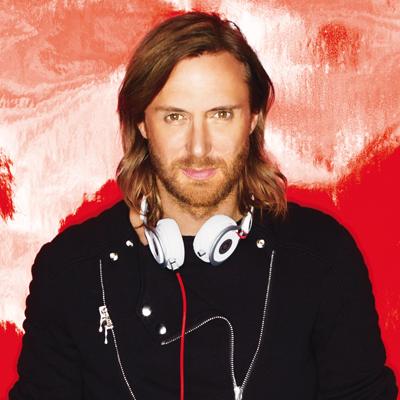 David Guetta
David Guetta is available to book for a variety of events – we work in direct association with David Guetta's representative as his preferred booking agent.
David Guetta is a producer and one of the biggest DJs of electronic music in the world. For a decade he has been the number 1 DJ in France and has sold over 2 million albums worldwide and over 3.2 million singles. Contraband are a booking agent for David Guetta and you can hire David Guetta for your corporate event for private function. Booking David Guetta for your next big event or party will guarantee to make it a memorable one. Imagine what hiring David Guetta would bring to your event! As a talent agency, we can book David Guetta to perform for your guests!
As one of the most in demand producers on the planet, David Guetta is poised to take electronic music out of the confines of the global underground, where he reigns as the No. 1 House DJ. Originally a DJ at nightclubs during the 1980s and 1990s, he co-founded Gum Productions and released his first album, Just a Little More Love, in 2002. Later, he released Guetta Blaster (2004) and Pop Life (2007) which included the hit single "Delirious" featuring Tara McDonald. Guetta achieved mainstream success with his 2009 album, One Love, which included the hit singles "When Love Takes Over," "Gettin' Over You," "Sexy Bitch," all three of which reached #1 in the UK.
The 2011 follow-up album, Nothing but the Beat, continued this success, containing the hit singles "Where Them Girls At," "Little Bad Girl," "Without You," "Titanium" and "Turn Me On. Guetta has sold over six million albums and 15 million singles worldwide. To see David Guetta wind a room into frenzy is something special. Technically David is one of the most impressive DJs in the house scene. Almost remixing records live, he makes loops, slams tracks together that you'd never think would go and uses vocals over other instrumentals. His sets are so dynamic that at times it's difficult to see how he can keep the energy up. To put it simply, David Guetta creates moments. He continues to play the world.
Contact us today to book David Guetta for your special event.
Photos of David Guetta
Book David Guetta
Want to book a performer, or just find out more? Give us a call on +44 (0)208 8291140 or use our online contact form via the button below.