David – Escapologist | UK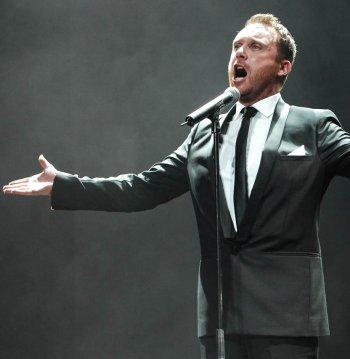 David
Widely regarded as one of the greatest escape artists and sideshow performers in the world today, David is a truly international performer. During the last ten years he has astounded audiences around the world with his unique combination of sideshow, escapology, comedy and drama. David's skills have brought him a total of Eleven Guinness World Records™, and led 'Ripley's Believe It Or Not™' to dub him, "The Modern Houdini".
He regularly appears on television as a performer and also behind the scenes as an expert trainer and stunt advisor. His shows are suitable for a wide variety of events, festivals, corporate events, cabaret shows, promotions, sales and product launches, theatres, casinos, colleges, universities and more. David has more than a decade of experience performing at events around the world.
David is also one of only around 50 performing sword swallowers in the world. His shows include sword swallowing, amazing sideshow routines, and incredible escapology. He is also able to produce large scale stunts for any event.
This is circus cabaret for the 21st century. Real stunts, no magic tricks and no illusions. David's shows are as funny as they are exciting. He is well known for his razor sharp wit and his ability to leave even the quickest of hecklers standing!
He appears frequently on national and international television, on radio, in magazines and other publications and is currently planning several large stunts and world record attempts. So whether you are planning a festival, corporate event, nightclub show, student night, or any other occasion which requires something special and unique, well, you've come to the right place!
TV Appearances:
Britain's Brightest (BB1)
The Sorcerer's Apprentice (BBC1 & CBBC)
Mucizeler Gecesi – Night of Miracles (Turkish Primetime Television)
Jensen (RTL, The Netherlands)
The New Paul O'Grady Show (Channel 4)
Big Brother (Channel 4)
The Wild World Of Records (Channel 5)
Ant & Dec's Saturday Night Takeaway (ITV1)
Domino Day (channel 5)
Guinness World Records show (50th anniversary edition)
Britain's Wildest (Sky One)
The 24 Hour Quiz (ITV 1)
The 30 Scariest Stunts In The World (Sky One)
Channel M News
Granada Reports
GMTV
Andy Crane, The guide (Channel M Television)
TV2 (The Netherlands)
TNT (France)
CCTV (China & Hong Kong)
Standard Length of Performance:
The show lasts for 30 minutes. Three shows can be performed per day.
Testimonials:
"The Modern Houdini"
– Ripley's Believe it Or Not
"That was just great"
– Paul O'Grady
"That was brilliant!"
– Declan Donnelly
"I thought that you were wonderful"
– George Hamilton
"Thanks so much again and hope to work with you again in the future. Dec was thrilled to have had such a great trainer!"
– Ant & Dec's Saturday Night Takeaway
"Amazing"
– Pam Ferris
"…epic and insane…"
– Scratch The Surface
"…the humour is spot on and the stunts are amazing"
– The Real World Fanzine
"The show was a great success and loads of people were talking about it"
– Emmanuel University
"He drew great admiration from the crowd!"
– The Cambridge Student Magazine
"…definitely worth a look!"
– Scratch The Surface
"Innovative, Alternative, and not for the faint hearted!"
– City Life Magazine
"Powerful, thrilling…challenges conventions"
– Pressureworks.org
"Don't miss it"
– Pulp Magazine
"Thanks for all your work on the show, I hope you enjoyed it as much as we did."
– Endemol UK
"A night of guaranteed entertainment"
– Pulp Magazine
"A hard act to follow"
– Channel M Television
"The show grabs your attention from the very start"
– The Real World Fanzine
"The latest, strangest travelling circus"
– Channel M Television
"Book him, he's mad!"
– Skunk Anansie guitarist, Ace
"The best guest on the show so far"
– The 24 hr Quiz. ITV
"The experts were astounded!"
– The Advertiser newspaper
"Death Defying"
– The Advertiser newspaper
"I had a great time on tour with him….the show just gets better and better."
– Kerrang!
"Skilful… Well organised… I would not hesitate to recommend him to anyone…Able to entertain large audiences…A highly skilled act."
– Live Action Events
"The latest, strangest travelling circus."
– Channel M Television
Previous Clients Include:
Petra Ecclestone
Ferrari
Thorpe Park
BBC1
The Dubai Shopping Festival
RTL Television
Endemol Television
Olga Television
The Mullingar Festival
The Interstrong Festival
Café De Paris
APM Malls
East Lake Festival
Zhengzhou International Festival
The Henan Di Hu Lake Carnival
Photos of David