Dave – Fire Performer | UK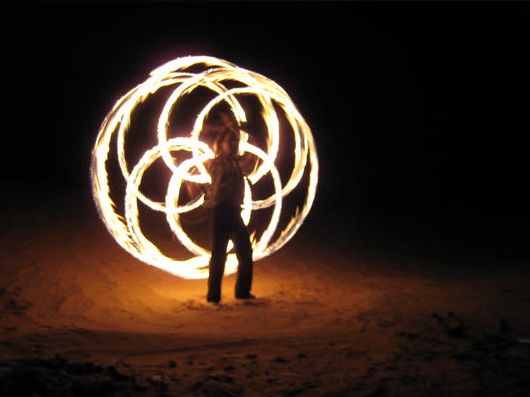 Dave
If you are looking for a show to impress then you have come to the right place. Dave can provide you with a spectacular fire show from 5 to 25 minutes long. Set to music and with a unique combination of fire equipment to provide a truly memorable show.
Fire is also great for meet and greet, to give your event an initial big impact or ambient fire as a way to provide something a bit special throughout.
Dave uses a huge fire ball, fire staff, fire poi, sparking poi, fire ropes, fire whip, fire swords, fire breathing, body burning, fire skipping ropes, fire juggling on a fire, rolla bolla, fire 'sword swallowing' and the nasal fire torch!
Dave can tailor costumes to the theme of your event and can perform shows indoors and outdoors, with the option of a glo show as an alternative. Low smoke and odour lamp oil can be used for indoor events also.
Testimonials:
"Your act was brilliant! Feedback from others was very positive too. Thank you for making our evening so special."
– Private Client
"My sincere thanks for the fantastic fire eater/dance performance that happened at school last night. Dave was fantastic and without any bother what so ever put on an outstanding display that was worth every penny. It was wonderful to see the children's faces light up when Dave was performing and see the school community come together, with all different generations of families there enjoying themselves. There has already been talks about next year's show. Thanks again."
– Manor Beach School
"We wanted to say a massive thank you to all your acts that were involved in the United Relief Event on Saturday. The day was a huge success and the take up on external events and the wandering acts was brilliant, they all really helped to create a brilliant atmosphere !! … Thank you !!
– United Relief
"The fire man and his display was great and most unusual!"
– Private Client
"Just wanted to say very well done to all the performers, we had a great evening. The fire shows were great too and it was lovely to hear the comments of the children in the crowd. One little girl behind me said that she thought it was good job that David had trousers on otherwise his legs would have got burnt. … It is so rewarding to see Greentop putting on such a professional show. Congratulations."
– FRSA
"I loved your show. It was mad. Very entertaining!"
– Private Client
"Very impressive! Very impressive!"
– Private Client
"Once again I would like to take the opportunity to thank all your performers for the terrific job they did! It was great to be able to work with such professionals and I know all the children thoroughly enjoyed their performances. Thanks so, so much again to everyone."
– Skyfest
"Absolutely stunning performance, thoroughly enjoyed it!"
– Wedding Photographer
"Thanks very much for all you efforts. Everyone who had the pleasure of your company had a great day … Hope to see you again.
– Lake District Visitor Centre
Previous Clients Include:
BBC Torchwood
Rockabaret
Manchester United
Manchester City Council
BBC RaW Roadshow
Manor Beach Primary School
Glastonbury Festival
British Juggling Convention
Israeli Juggling Convention
RAF Whyton
Nostell Priory
Joanna Lumley
Glastonbury Festival
Shelf Gala
Danum School and Technology College
Big Green Weekend
Chicago
Hexham Expo
BT
BSG
FRSA
Sky
Woodlands Hotel
Lake District
Visitor Centre
Photos of Dave