Danny Wallace – Event Host | UK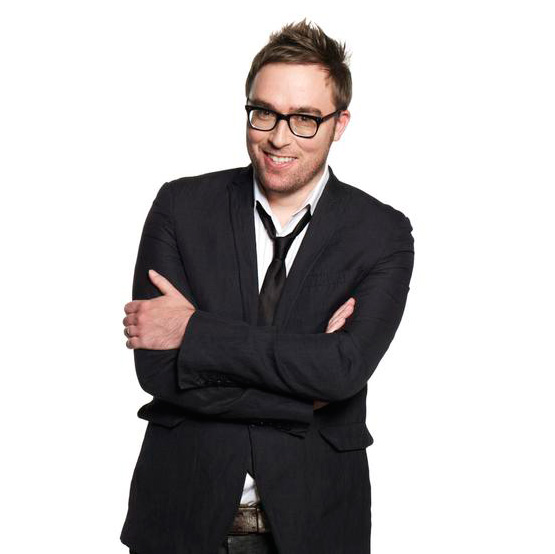 Danny Wallace
Danny Wallace is a writer and presenter. Hiring a celebrity to endorse your brand, service or event is very simple. Contraband is the UK's top booking agent, with friendly, experienced account managers who guarantee you the best deal possible.
Danny Wallace is available to book for a variety of corporate events. We work in direct association with his representative.
His award-winning ShortList column reaches 1.3 million readers weekly.
His television work includes BBC2's Horizon, How To Start Your Own Country, BBC1's Test the Nation, Castaway, School's Out, ITV2's National Television Awards Backstage and National Movie Awards Backstage, and SkyOne's Conspiracies and Danny Wallace's Hoax Files, amongst many others. For the last two years Danny has co-hosted the Sky Arts backstage coverage of the Isle of Wight Festival.
On radio, he has hosted shows on Xfm, 6Music, Absolute, Radio 1, Radio 2 and Radio 4 including Loose Ends where he covered for Clive Anderson. In its first five months on air, the Xfm Breakfast Show with Danny Wallace won an unprecedented number of top industry awards, including the Arqiva for Presenter of the Year.
US TV network ABC, with Warner Bros television, bought the rights to Awkward Situations for Men in 2010, making a pilot, co-written, co-produced and starring Wallace in the lead role. He is currently working with two more US networks developing pilot scripts for next season. He appears as a major character in the Assassin's Creed franchise: a global videogames phenomenon.
The film adaptation of Yes Man, starring Jim Carrey, was the number 1 comedy across the world in 2009.
His first novel, Charlotte Street, is an international bestseller, published in 16 countries and following in the wake of the Sunday Times bestsellers Awkward Situations for Men, Yes Man, Join Me and Friends Like These. Danny has recently released his second novel Who Is Tom Ditto which has been described as "funny, assured and relentlessly clever." – John Niven.  He has also recently moved into the world of Children's literature with the release of Hamish and the Worldstoppers which has already been picked as Sunday Times Children's Book of the Week and #1 Children's Fiction Debut of the Year.
A former BBC comedy producer, he produced the Mighty Boosh (Radio 4), Ross Noble Goes Global (Radio 4) and many others. He has written for dozens of newspapers and magazines, including Elle, Cosmopolitan, The Guardian, and He is a contributing editor at British GQ.
Testimonials:
"Danny delivered the awards very professionally and had fun with the photos! There were 30 awards to hand out and he did really well to keep the audience engaged. He also stayed to sign books at the end in the bar for everyone and had a chat with some of his followers/fans. He was lovely to work with, professional and fun."
–  TW Group
"Danny was a fantastic host – he wrote a bespoke opening which went down well and managed the presentation with skill, confidence and was great fun throughout. I can't recommend Danny as a host highly enough."
– Beyond and Above
"Danny met and exceeded all our expectations and was very clever in his execution of the evening. He listened to our objectives and achieved them in a clever and entertaining way. We were incredibly impressed with him and his style which married perfectly with the audience and the event. The audience reacted very positively to Danny and there was a lot of laughter."
– IMP Events
Photos of Danny Wallace
Book Danny Wallace
Want to book a performer, or just find out more? Give us a call on +44 (0)208 8291140 or use our online contact form via the button below.