Danny Seward – Famous Singer and Actor | UK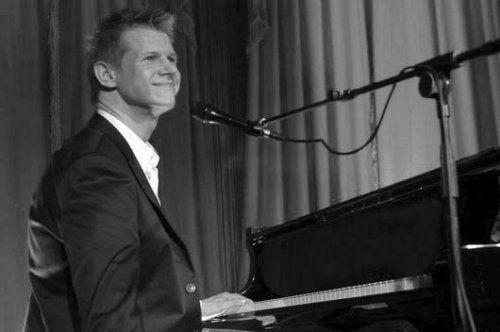 Dannys first performance was in his High School production aged just 15. It won him the Albert Finney Cup Of Drama award for his portrayal of Dr Crubicle in I was a teenage Jekyll and Hyde. After School he decided to join the Oldham Theatre Workshop, and was tutored by David Johnson for 4 years. At 19, Danny joined a local Actors agency called Laine Management in Manchester. At the same time he began studying for a degree in psychology.
David Johnson decided to put on a showcase for family and friends. Inherit The Wind featured Danny as Lawyer Drummond, and was staged at The Dance House Theatre in Manchester. Fortunately a casting director from the TV soap Emmerdale was present in the audience. Danny was later asked to audition for Emmerdale and Landed 3 episodes in the show. This was to be his first TV job.
Six months later there were open auditions being held for a new type of fly-on-the-wall drama being created by Tony Garnett (producer of Kes, Ballykissangel, and This Life. After reading for a few characters, Danny was later recalled for a lead character called Dean Wishaw – a cocky P.C starting out in the police force. Four auditions later, he got the part. The Cops went on to win two BAFTA awards for the Best Television Drama Series category of both 1999 and in 2000, along with receiving an RTS award for the Best Television Drama Series of 2000.
Since working on The Cops, Danny has appeared in various TV and theatre shows, including Coronation Street, A&E, Heartbeat, Peak Practice, and Red Cap. His theatre work includes performances at The Contact Theatre, receiving a nomination for Best Newcomer at the M.E.N awards, plus working at the Sheffield Crucible. At aged 25, Danny auditioned for a regular role in the hit ITV Drama series Where The Heart Is. After 3 auditions at LWT in London, he landed his next leading role. Where The Heart Is watched by over 8 million viewers, featured him as the young Joe Beresford. After a further four series, Danny continues working within television, theatre and film.
In 2005, Danny signed to EMI, releasing his solo album Where My Heart Is, after his voice was heard during the programme Where The Heart Is on ITV. Following the positive reaction to Dannys singing voice on the programme, he has developed and performed his own solo show around the world. In July 2013, Danny also graduated from Salford University with a first class honours degree in Popular Music and Recording. Dannys solo show is fully self-contained and can be booked in advance.
Photos of Danny Seward