Damien O'Brien – Famous Magician & Hypnotist | UK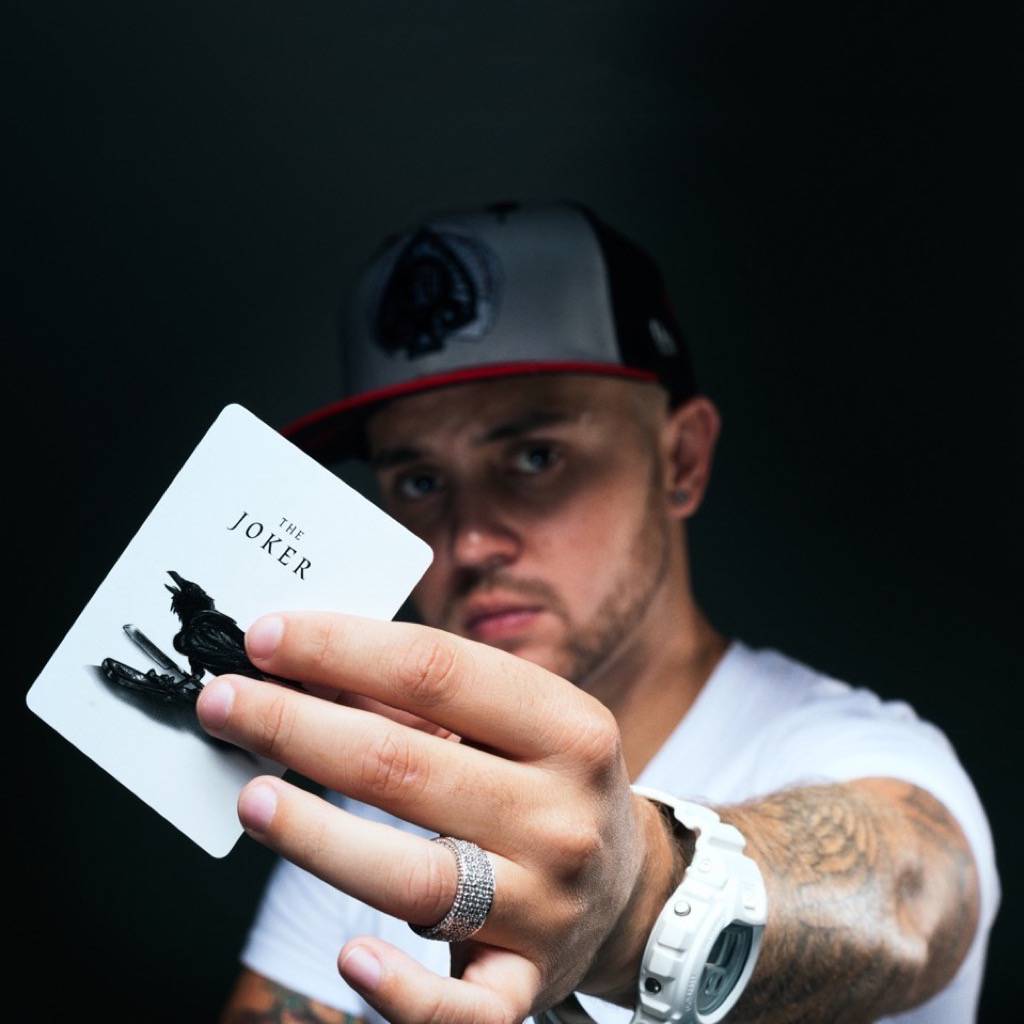 From the Big Smoke steps out Damien O'Brien, the magic world's gifted boy wonder and leader of the new school of street magicians. He'll stun the guests at your corporate or private event with his incredible close-up magic.
Damien's wizardry has no limits or boundaries, utilizing all types of magic from cards to coins, watches to fire, even mind control and levitations. A natural performer mixed with boyish charm, his magic leaves even the biggest skeptic in the room bewitched.
First introduced to magic at the age of 12 by a fellow magician , Damien picked up the craft after learning a few tricks. From there Damien took his unique skill set to the streets to perform for the unsuspecting public. Their reactions were unbelievable, sealing Damien's fate as a professional magician. He says: "There's no better buzz than pulling off an amazing illusion right under someone. To watch their childlike wonder, there's no other word to describe it but… magical."
Honing his skills as both a showman and entertainer, Damien began gigging in local venues, until 2005, when an impromptu performance outside a London night club kick-started a chain of events that would catapult this 25 year old into the big leagues.
Using his mystic arts and improvised style of magic, Damien managed to impress a certain club owner, so he would allow this talented young magician into his private party to wow his guest list of celebrities, reality TV stars and talent agents. Needless to say, Damien was a massive hit and was asked to become a regular fixture. This spurred a domino effect within the showbiz party circuit, where Damien had free reign to showcase his abilities to some of the world's most influential and famous celebrities. Since then, Damien O'Brien has performed at some of most illustrious, star-studded events in the world.
He has Hey Presto'd 50 Cent, Jonathan Ross,  Dizzee Rascal, Nelly, Ashley Cole, Ed Sheeran and many more into fans as well as appearing in The Sun,The Mirror, BBC Three, MTV, BBC 1, BBC 2, The Sunday Times, OK! and RWD Magazine in the last year.
Damien has recently started his greatest adventure in taking part in the 6 part series Killer Magic for BBC Three where 5 magicians will compete against each other to see who is the best and the loser will face a trick that has either killed or injured magicians in the past.
TV Credits:
Killer Magic BBC Three
Penn & Teller Fool Us ITV
Daybreak ITV
T4
1Xtra Live BBC One
Food Network
Sponsorship:
Puma
New Era Caps
Testimonials:
"Damien was an absolute star and a lovely guy. He was a big highlight of the night and he blew everyone away who saw him, including all our senior management team. We'll definitely book him again."
– Millennial Media
"Damien was an absolute top boy that night. He arrived on time and even stayed on beyond the allocated period to please some of the crowd that had not seen him. His tricks were amazing, and makes that Dynamo look like a bad Paul Daniels in comparison! We would definitely book Damien again for another event."
-Fawkes and Reece Ltd
"That was amazing!! Truly amazing"
– Peter Andre
"He's had Danielle Lloyd bouncing off in confusion and left R&B stars Akon and Nelly baffled by his illusionary excellence."
– The Sun
"Thats f***ing incredible!"
– Akon
"If your looking for someone to make your party perfect this is the man to book, only word to discribe him, incredible."
– Atlantis Hotel, Dubai
"Your always the hightlight of our events thank you for coming."
– Nike
"Damien is the best no one does it better."
– Asley Cole -England FC
"Thanks for coming down to our Gifting Lounge at T4 on the Beach, was really good to see you again! Your tricks are AMAZING!!"
– Montgomery Ellis
"The event was a huge success. The artists were great. We had great feedback from the client and many guests. We also managed to raise 6 figures for charity which was outstanding. Please thank Damien – Hope he had a good time?"
– Wake Up Productions (via Contraband)
"We were thrilled with Damien. He was very amiable, professional and exceptionally talented! I still can't work out how he made the cards levitate on my hands. Outstanding. We would definitely hire Damien again for an event. Impressed me and entertained our clients. We couldn't have asked for more."
– Deltalight UK Ltd (via Contraband)
"The event went really well. All the acts were great, but I have to say the Mimes and Damien, for me, were just amazing, really entertaining…"
– Event360 LLP (via Contraband)
Previous Clients Include:
Montgomery Ellis
RWD magazine
OK Magazine
Jonathan Lipman ltd
Nike
New Era Caps
AVit Clothing
Money Clothing
BBC
The Sun
Storm Watches
G-Shock
Calvin Klein
T4
The Alantis Hotel
England Football Club
Brit Awards
Cosmo Awards
The MOBO Awards
The NME Awards
Prince Trust Events
F1
Audi
T4 On The Beach
T4 Awards
MySpace
G-Shock
Atlantic Records
Warner Music
O2
T-Mobile
Samsung
Cisco soft ware
The Sun
BBC
Chelsea Football Club
Rio Ferdinand
Madame Tussauds
Lexus
Kiss 100
Smirnoff
The Ritz Carlton (Dubai, Jamaica and London)
The Mayfair Hotel
Capital FM
Photos of Damien O'Brien