Street Theatre Show: Daft As A Brush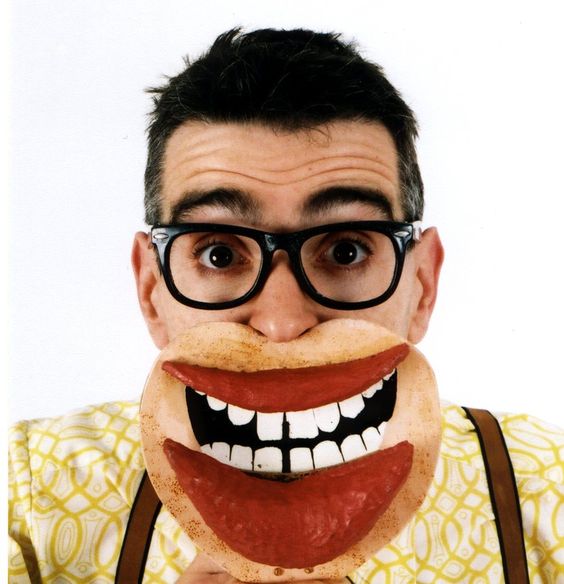 Flip Flap has performed shows for over 20 years, with a shopping trolley full of hilarious routines He is a hit with both adults and their children and great for private parties and corporate events.
Flip Flap is Daft as a Brush! He flips eggs high into the air then attempts to catch them on his head, its a silly thing to do , but hes the fool to try it. This internationally travelled street theatre show also includes daring shoes balancing, a coat hanger escape and audience members racing biscuits.
Suitable for all ages, plenty of audience involvement all glued together with Mr Flip Flaps madcap sense of humour. He produces big crowds, big laughs and is one of Britain's leading street entertainers. Flip Flap also rides a six foot unicycle as a finale if the egg flicking stunt is not appropriate!
Technical Specification:
– Ideally requires 10m by 10m area with no overhead obstructions, but can be squeezed into smaller spaces.
– The show uses amplified voice and music, Flip Flap provides his own portable sound system.
– Please be aware that eggs are flicked about at the end of the show, its messy! Flip Flap does attempt to remove most egg yolk at the end of the show!
Standard Length of Performance:
The show lasts between 30-45 minutes depending on your needs, 2 x 45 minute shows per booking, or 3 x 30 minutes if you must! The show can be performed on a stage but please discuss this when you book.
Testimonials:
"Our street echoed to the sound of his crowd cheering him on"
– Jersey Food Festival
"Feedback from the launch day has been great. The customer comments coming back were very positive and it was a success."
– Whitewall Marketing Ltd (via Contraband)
"The event on Friday went very well thank you. The entertainers were great and worked well together and delivered exactly what was asked of them. We would definitely hire them again."
– Templeton Foods Ltd T/A Chakra Events (via Contraband)
"The show was well appreciated and Rick is really nice!…."
– Cameleon Organisation (via Contraband)
Previous Clients Include:
Olympics Games
Menen Straattheatre Festival
Montreal Just for Laughs
Singapore River Arts Festival
Christchurch Street Festival
Australian Circus Festival
Uttrect Street Carnival
Circus Fantasia
Tampere Theatre Festival
Overijssels Straat Theatre Festival
Frestas Oporto
Balan Straatfest
Lillee Christmas Event
Waterford Spraoi
Millenium Dome
Commonwealth Games
Glastonbury Festival
StreetsAhead
Cambridge Folk Festival
America's Cup Celebrations
Trequair Fair
Guernsey Liberation Day
Belfast Arts Quarter
Alton Towers
De La Warr Pavilion
Hat Fayre
Sheffield International Street Theatre Festival
Rythms of the City
Strawberry Fair
Photos of Daft As A Brush