Custom Made Mixes – Function & Club DJ | UK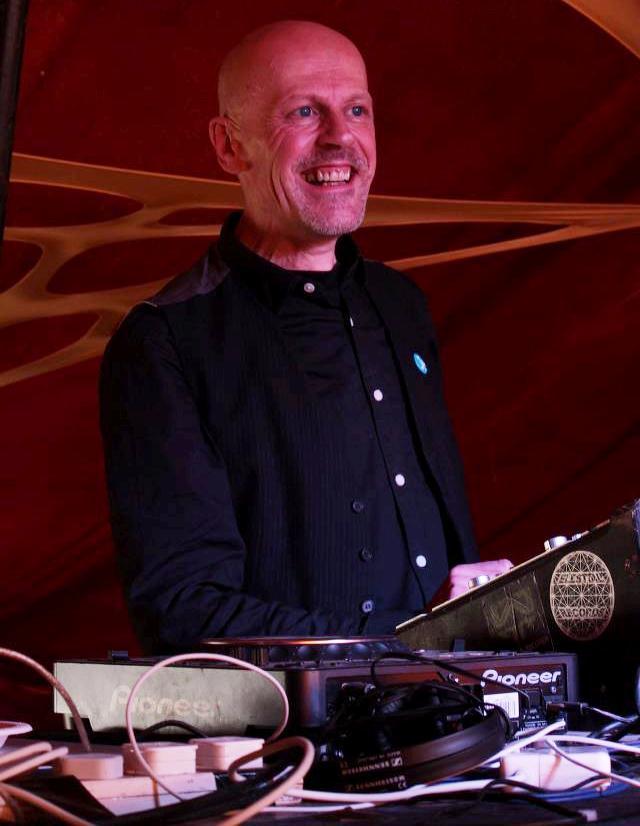 Custom Made Mixes
Jon Bongly is a DJ of positive and energising music. He particularly likes retro remix and electro swing, including swinghop, swingstep, swing house, swing n bass, ghetto funk, broken swing, and other garden furniture. He also likes pulsing techno and wriggling tropical beats ;-). Oh, he's a drummer/percussionist too.
Jon has a passion for both music and DJing and will create a set themed to your event, whatever the occasion. Whether you want a DJ at the event or a pre-recorded mix compiled as background playing on the stereo, Jon can do it – with style.
Over the past 12 years Jon and his colleagues have gained a great deal of experience producing and designing a variety of events ranging from club nights, one-day festivals and corporate events to local community events and weddings. They would like to share this wealth of experience with you and work alongside you to enhance your future projects.
Jon is happy to consult fully with each client prior to the event regarding the music to be played. At private events there is the option to send a playlist of the guests' favourite tunes to Jon so they can be incorporated into the event.
Jon is one of the early specialists in Electro Swing, vintage remix and World Beats in the UK. Founder of Binglybongly Productions, his DJ career started in 2002 when Binglybongly began it's critically acclaimed Sunday sessions at The Spitz in Spitalfields Market, and was a regular room host at the Synergy Project at seOne London.
It is Jon's ability to merge Electro Swing seamlessly with other phenomenal sounds from pulsing techno to wriggling tropical beats that means his dance floor is always heaving and where others merely jig about a bit.
Recently, Jon has been acting as an ambassador for White Mink, DJing at the Istanbul Jazz Festival, and regularly travelling to the famous Babylon Club there to perform marathon Friday night sets, and as warm-up DJ for French act 'Zaz' at an outdoor concert, performing for a crowd of about 8,000 people!
Jon has played alongside: The Correspondents, Dirty Honkers, Swing Republic, Gypsy Hill, Dutty Moonshine, Bart & Baker, Kormac, Chris Tofu, Max Pashm and Swing Zazou at events such as Womad 2012, Glastonbury 2011 (Glade Lounge), Glastonbury, Glade, Secret Garden Party, Sunrise Celebration, Festival No 6, Akbank Caz Festivali, Istanbul, and Pozitif Günler Festival, Maçka Küçükçiftlik Park, Istanbul, Rumpus, Cloud Cuckoo Land, Shoreditch Festival, London Green Fair, Ealing Global Day, Small World Winter Warmers and NYE parties, and also at Cafe de Paris, Passing Clouds, inSpiral Lounge, and Global Local at Rich Mix.
He is a seasoned regular behind the decks at the legendary Electro Swing Club at the Book Club (London) as well as resident at The Magic Garden Pub, Battersea, running a regular night called 'Swing Loaded', formerly 'Secret Swing'.
Testimonials:
"I would like to say how great it was to work with a DJ who so perfectly understood our requirements for an event that needed quite a specialist soundtrack. The music that he provided was totally in line with our objectives and ensured that the atmosphere throughout the evening was always perfectly pitched."
– Boutique Creative
"It was a revelation to see how such well-chosen music can communicate to people and its holistic and therapeutic effect – so much more so than I had previously realised."
– Shoreditch Business Network
"That music was electro bass disco heaven! Thank you!"
– Private Client
"Dear Jon, We danced to your cracking tunes on Sunday night (Womad) and awarded you a very well deserved gold medal – the first official gold of the Olympics 2012. You made six 40 year old men very happy with the tunes – brilliant beats. I hope there may be away of catching you play out in London or surrounds sometime. Thanks a million!"
– Ben and the crew.
"Hey Jon, I so loved your Sunday set (Glastonbury), The music and dance-floor vibe was what I had been longing for all festival… Had a proper boogie. Thanks. see you soon."
– Glade Lounge
"Addictions are rarely healthy, but in Jon Bongly's case being a percussionist, producer and DJ has made his addiction to rhythm an extremely viable vice. Using his trademark take on smooth electro swing, he seamlessly fuses the two worlds of swing and dance and will surely leave you with a new understanding of what it really means to "shake a tail feather".
– Private Client
"Many thanks Jon for a great set."
– BooM BooM Club
"I saw Jon playing in the East End – I was blown away and immediately signed him up to play The London Humbug. He has access to fiendishly great music. The most phenomenal brand new sounds from European electro swing to pulsing techno to wriggling tropical house, masterfully mixed and served with a smile. The dance floor was filled in the space of his first record, and the sustained joy and wonderment on people's faces for the next couple of hours was unforgettable. Mr Binglybongly is experience, taste and musical adventure personified. The go-to guy for hot rhythm."
– The London Humbug
"Jon Bongly has been putting on great parties in London for a while now, starting at the Spitz and now regularly transforming (part of) the vast SeOne venue into a party playground. There's music across three rooms from upbeat eclectic in room one, deep techy house in room two and a downtempo third room complete with holistic massage and stunning visuals throughout."
– DJ magazine
"Jon Bongly stands out from the crowd with a left of centre attitude to the clubbing experience…"
– Private Client
"Jon Bongly has been aiming to do more than just put on your standard monthly club nights, hoping to promote the positive qualities of upbeat, uplifting music and its ability to help us cope with the stresses of everyday living. Admirable aims indeed!"
– myvillage
Previous Clients Include:
Seat
Bacardi
Armani
Novus Leisure
Sky TV
Photos of Custom Made Mixes