Creatures – Mythical Walkabout Character | UK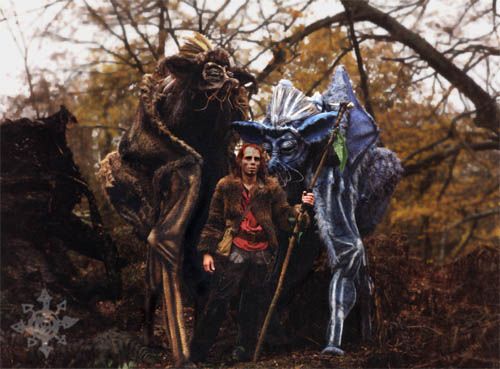 For the first time outside the world of films, four-legged, animatronic, film-quality mythical beasts, complete with custom built sound equipment!
Show stopping walkabout, one or two Creatures, with a herder who is available in a variety of different incarnations from elf to alien, all of which can be customized to fit your event.
These Creatures are guaranteed to amaze your audience and attract press coverage to your event. This is the mythical act for the 21st Century. Ideal for any themed event, from Lord of the Rings to Jurassic Park or Star Wars. Great for product launches, media events, corporate functions, and much more.
The Creatures stand at between 2.4 and 2.9 metres high and are approx 1.2 metres wide. Their eyes move, their eyelids open and close independently, their ears swivel and move back, their noses wrinkle and their whiskers glow in the dark and under UV! They each have a custom-built internal sound system, allowing them to breathe, grunt, purr etc.
The Creatures are perfect for any fantasy themed event. They have been used in a variety of different situations such as indoor and outdoor parties, film and TV as well as for corporate functions and product launches.
Testimonials:
"I just wanted to say a HUGE thank you for Saturday. As I suspected you were a total hit with the crowds and I have had lots of feedback that they loved you!"
- Private Client
"You were professional, hilarious and very very skilled! If you ever need to give a reference please feel free to give my contact details, I will gladly promote you wholeheartedly!"
- Gloucester City Council
Previous Clients Include:
The Booker Prize
Harry Potter Books
Royal Albert Hall
Edinburgh Hogmanay Night Afore Fiesta
CBBC Proms in the Park
International Children's Festival
Butlins
Centre Parcs
Starlight Foundation
London Zoo
Golden Compass
Saatchi & Saatchi
Glastonbury Festival
Zomer Street Festival
Photos of Creatures