Covershocks – House, Hip Hop & Funk DJ | UK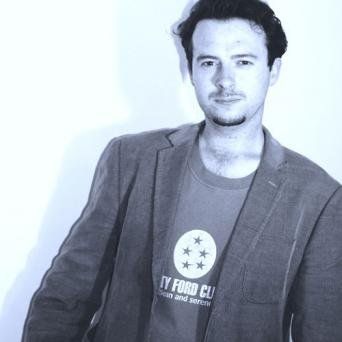 Covershocks has been a DJ since his first club residency at 17 years old – now 32 he has several years of experience of rocking crowds and playing alongside some of the worlds best DJs at nightclubs, corporate events and private parties. These include Groove Armada, Tommy Boy World Tour featuring Afrika Bambaataa, Maseo (De La Soul), Dan The Automator (Gorillaz), Arthur Baker, Ian Brown, RJD2, Mr Scruff, Andy Smith (The Document), Keith Lawrence, Cutmaster Swift, Adam Freeland, DJ Falcon (Daft Punk), Lee Coombs, Plump DJs, Freestylers, Deadly Avenger and Cut La Roc.
This ranges from upfront house music DJs through to hip hop and funk heavyweights in venues from Londons Shoreditch and Camden through to underground clubs in Belfast and beyond. Overall Covershocks music is a mix of electronic funk, soul and dance beats.
Covershocks released an album entitled Cold Calling in 2013. Tracks from the album have since been used on numerous soundtracks in TV and advertising. International DJ Jon Kennedy released Covershocks first E.P. last year. Since then it has received airplay from the likes of 1xtra, BBC 6 and several other networks across Europe. Other highlights include an Adidas advert featuring Leo Messi & Friends, which plays on MTV & Westwoods Pimp My Ride as well as more conservative sound tracking on the National Geographic channel.
Praise over the years has come from the likes of Groove Armadas Tom Findlay, Professor Green, Ty & break beat DJ Krafty Kuts – undoubtedly some of the best people in the industry. In addition, stateside praise has come from Grammy winner DJ Kenny Dope (M.A.W.) and a few other respected DJs on the international circuit.
Technical Specification:
Covershocks will require 2 x Technics 1210s, a mixer and a monitor. Private parties will need to provide a P.A. system and the above.
If you need Covershocks to bring his own set up, it is important to allocate time for him to attach his own equipment to the mixer and P.A, and to sound check before the gig. This usually takes 10-15 minutes.
In special circumstances, he can work with a laptop and DJ controller connected directly to a P.A. though its his preference to have a set of 1210s supplied.
Standard Length of performance:
Covershocks usually plays for up to 4 hours.
Testimonials:
"Keep funkin with that hip hop body rock!"
- Afrika Bambaataa
"Thanks for a great night."
- DJ Andy Smith
"Awesome mix buddy! Love it. Thanks!"
- Krafty Kuts
"Covershocks make amazing beats and is repped by Jon Kennedy."
- DJ Jon Kennedy
"Absolutely love it. Immense." 
- Dylan Kelly
Previous Clients Include:
Cargo
The Blues Kitchen
The Cuban
The Pad
The Crescent Arts Centre
Belfast Festival
The Nerve Centre
Praise with Cool Discs
Celtronic Festival
Imagine Belfast
Sandinos with Bounce
Masons Bar
Photos of Covershocks