Colin – Football Freestyler | UK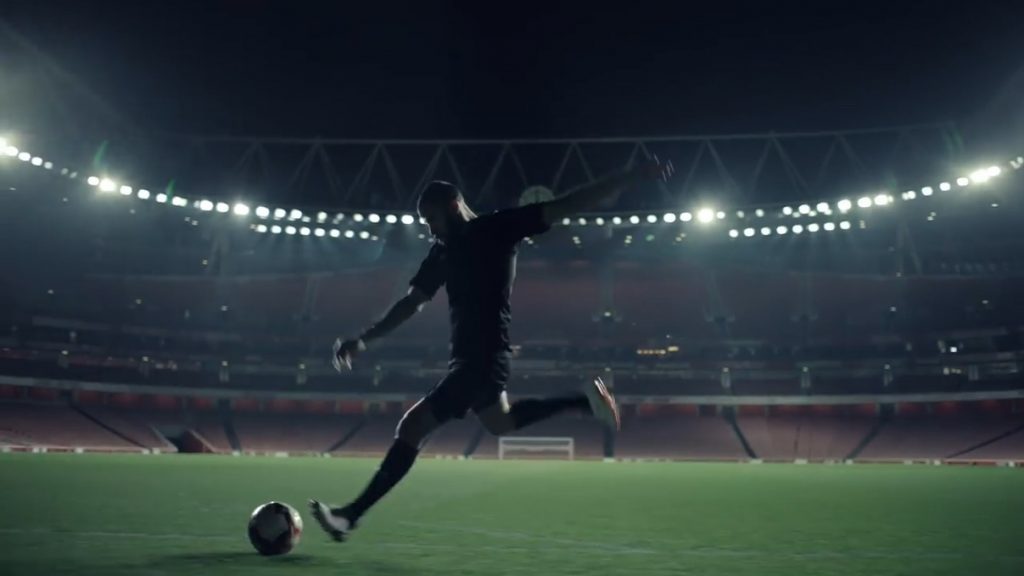 For over a decade Colin has been performing spectacular football skills and tricks captivating audiences of all ages around the world. Colin has developed a reputation for his professionalism and versatility in performance.
He is comfortable performing high impact football skill shows in front of large stadium crowds and high profile events. He is equally at home at small intimate events, providing a close up spectacle of his skills and guest participation.
Colin is the football entertainer of choice for many major sponsors, brands, media assignments and promotions.
Interactive Football:
Interactive football freestyle shows are Colin's specialty. What sets him apart from others is his ability to understand the client's objectives and goals. He will then consult with the client to develop a memorable and impactful appearance.
Live Performances:
His live football freestyle shows have been used
to entertain and engage at a wide variety of
events including:
– Product / Business Launches
– Experimental Events
– Award Ceremonies
– Community Events
– Stadium Performances
– Sales Conferences
– Corporate Events
– Trade Show Entertainment
– Meet & Greet
– Product Awareness
– Team Building / Workshop sessions
– Motivational / Ice Breaker
Colin On Film:
Colin's football magic has appeared in countless media and promotional assignments.
With over 10 years of experience in front of the camera, Colin can help clients deliver cutting edge football skills that are visually stunning and impactful on film.
Working with directors, producers and photographers Colin aims to inject footballing realism into any project. He is delighted to be involved in the creative process (script writing, storyboard, costume and performance) from a football perspective.
Colin has seen his football skills captured in a variety of different media forms:
– Television Commercials
– Promotion Videos
– Motion Capture
– Body Doubling
– Video Games
– Live Television Shows
– Documentaries
– Motion Pictures
– Print Media Campaigns
Standard Length of Performance:
A stage performance usually lasts between 15 & 20 minutes.
Testimonials:
"I would like to have something like this back again!"
– Wembley National Stadium Ltd (via Contraband)
"Coventry Positive Futures is a social-inclusion programme working within the cities most deprived neighbourhoods. We have worked with Colin since 2008. Colin has become a familiar face within the service as he really gets involved with the young people and shows a genuine interest in their lives. The types of projects Colin has supported include launches of a new grant-funded project, awards ceremonies and special celebration events. Colin has always engaged the young people very well and has always given us the added value of engaging with invited guests such as policy makers and strategic leads. We value Colins enthusiasm and understanding of our service and hope to continue working with his new services as they develop."
– Coventry Positive Futures
"Colin is a true professional, both on and off the pitch; we have used him for two high profile photo shoots with great success. His enthusiasm is infectious which makes for a great atmosphere in the team and I would whole heartedly recommend him to anyone after his skills."
– Chris Reeve, Commercial Photographer
"Colin came to HMYOI Feltham and delivered a football skills session as part of a project being run in custody that aims to reduce re-offending and make positive changes to the young adults in custody. Colins session was fun, interactive and engaged them all, he made a huge impact on their thought process and the feedback from the young adults was extremely positive with them all scoring his session 10 out of 10. We hope this is the start of a long term working relationship between Colin and HMYOI Feltham."
– HMYOI Felthem
"Union Square was delighted to work with Colin.  He delivered a fantastic football freestyle event in support of our World Cup themed activity.  He wowed the public with his skills and we hope to have the opportunity to work with him again soon."
– Union Square
Previous Clients Include:
The FA
Samsung
BBC
Wembley
Millennium Stadium
The Football League
Nike
Adidas
UEFA Champions League
UEFA Europa League
Timberland – The Way I Are – No1 Music Video
Monthly Magazine
Goal!
Harry Potter and the Goblet of Fire
Sky Sports
Sugar Puffs
BBC Television Exchange
ITV
Louise (musician)
Photos of Colin