Circo Medieval – Medieval Walkabout Character Acts | London | UK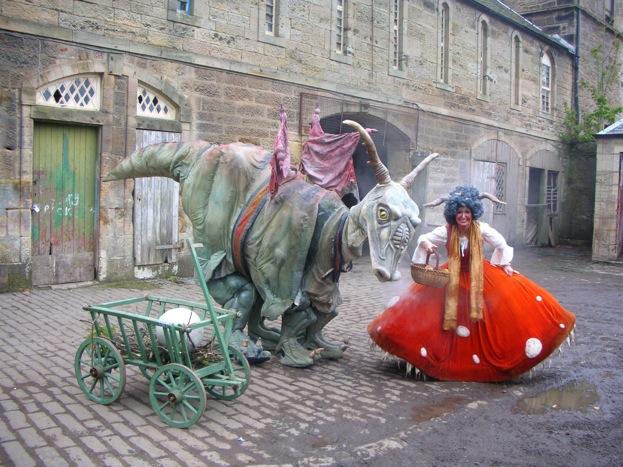 Circo Medieval
Circo Medieval are a troupe of truly professional female performers who are dedicated to street theatre. This show is perfect as corporate entertainment . Amaze your clients and audience with this show's fusion of a distinctive mixture of circus, physical theatre, elaborate costume and extravagant props to create a surprising exhibition of show and spectacle.
Their skill with an audience has been described as both ' touching'  and 'exhilarating'. They are committed to their audiences and are equally engaged with an individual as with an audience of several hundred
Acts Available:
Dragon: Your once in a life time chance for an extraordinary encounter with a Goblin Queen and her huge and ancient Dragon! Let go of reality and enter the world of fairy tale and myth as you become involved in goblin mischief and are entranced by the enchanting, smoke breathing, true to life Dragon. The mystical duo have travelled to the human world on this long journey from the land of Goble, to find out why
Fortune teller: Madam Grizelda Zsa Zsa Duchamp – Teller of Fortunes, Reader of Palms and Seer into the Great Unknown, scurries around in her portable booth and invites unsuspecting passers by to approach her black lacey window for a tounge-in-cheek, spoof,public consultation.
Medieval Tower: A Medieval Tower moves miraculously around on its stone foundations. High up from it's gothic arch window, a beautiful Damsel engages pleadingly with gallant male suitors to rescue her from her imprisonment.
Accompanying her is a toothless old crone Apothecary, who encourages the gallant squires to scale her lady's great heights and tries to steal a kiss for herself!
Photos of Circo Medieval
Book Circo Medieval
Want to book a performer, or just find out more? Give us a call on +44 (0)208 8291140 or use our online contact form via the button below.