Close-Up Magician: Christopher – Int.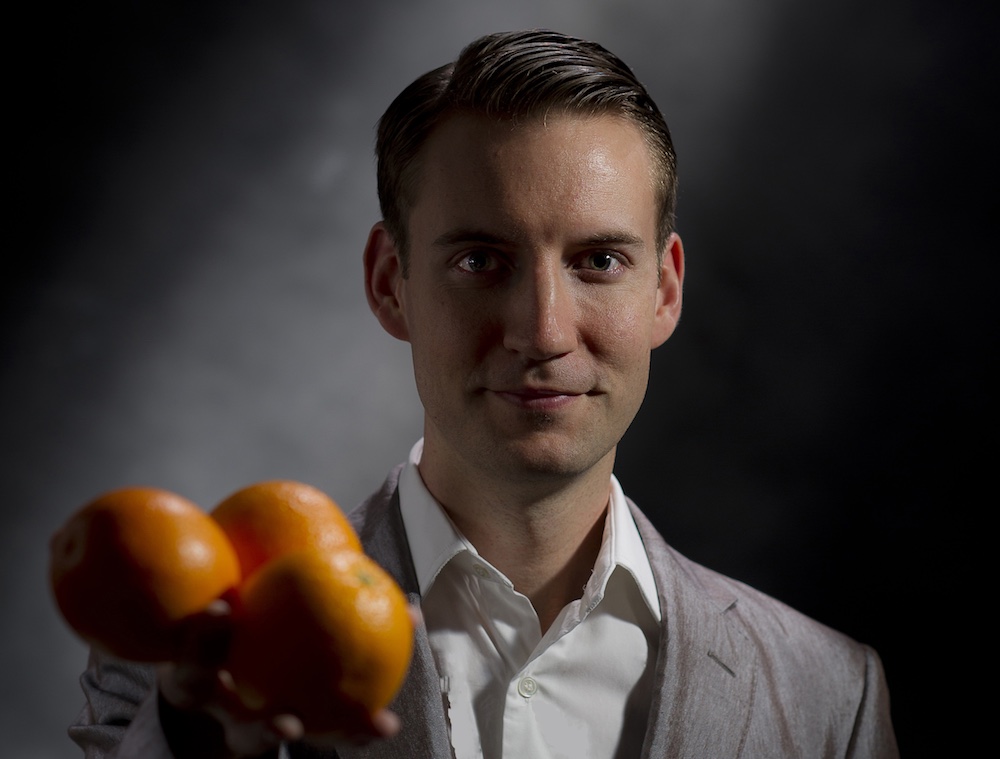 Christopher is a full-time professional magician and Member of the Magic Circle who has performed his unforgettable close-up magic throughout the UK and internationally, for corporate and private clients across the board. Christopher has also appeared on international television and on such prestigious UK stages as The Barbican Hall and The Hackney Empire.
Christopher performs entertaining and sophisticated close-up magic, interacting with the audience and achieving miracles. Wherever he goes people wonder how he changed the fiver to a fifty, how he could predict what choices they would make, how he could produce a real flower from a ball of fire!
Sometimes clients use Christopher's close-up magic during reception drinks and then book his vintage magician act which feature as the after-dinner show for the evening. Watch the video for a glimpse of him in action!
Testimonials:
"Christopher was the ultimate professional and the audience in the Festival Theatre loved his performance in the Royal Box! He excelled my already high expectations and was a pleasure to work with."
-EIFF – Corporate client
"Every single one of our guests told us how impressed they were with your magic. We cannot thank you enough for being so brilliant – you surpassed all of our expectations! It truly made a great difference to our day and we are so glad that we chose the perfect magician!"
– Private client (wedding)
"Christopher is superb! He seems to have the knack of being fairly unobtrusive and not interrupting people, but still managing to get the attention of a group at the same time. Top that off with the fact that hes an excellent magician and you have perfect entertainment. Everyone was completely thrilled and impressed with Christopher, so thank you for suggesting him to me – great choice!"
– RSA Group – Corporate client
"Id say he has to be seen to be believed, but I still cant believe what Ive seen!"
– Box of Tricks Theatre Company
…The magic show was superb: people were genuinely gob smacked by it. It was the best live entertainment I think Ive ever seen…
– Private client
"Thank you for another magical evening! Yet again you made a fantastic impression and left us absolutely perplexed!"
– Hogan & Hartson – Corporate client
"We have had so much positive feedback about you that your ears should be burning!"
– Private client
Previous Clients Include:
BBC
Barbican Hall
Castle of San Pietro in Cerro, Piacenza, Italy
Century Club
Conference Communications
Dorchester Hotel
Ernst & Young
Garrick Club
Gideon Reeling, Glasgow
Hanbury Manor, Ware, Herts
Hayward Gallery: Eyes, Lies & Illusions Exhibition Event
HMS Belfast
Infinity Mortgages
Ironmongers Company
Lovells
Museum of Childhood
Monaco Government Tourist and Convention Authority
Newbury Corn Exchange Theatre
PG Tips
Punchdrunk Theatrical Experiences
SJ Berwin
Slaughter & May
Southern Comfort
The Lanesborough: Millennium Illusionist
Tate Britain
Tower Bridge
Unilever
Victoria & Albert Museum: Sensations Exhibition Event
Photos of Christopher