Chris Dee Singers – Carollers & Choirs | UK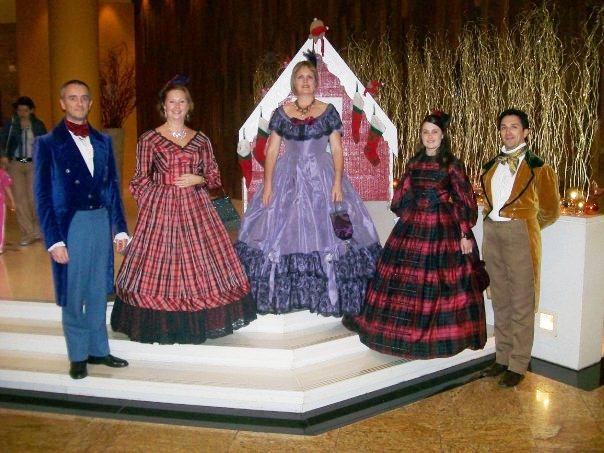 Chris Dee Singers
The Chris Dee Singers is a bespoke group run by its Musical Director Christopher Dee. The singers are individually chosen to suit to style of music required by the client from a database of 500 of the top session singers in the country. They perform in every style from Grand Opera through Classical Music to Musical Theatre and Pop.
Recordings include: The Opera Babes album for Sony UK; Man Of La Mancha for TER; Nicky Spence album for Universal Music, as well as recordings for the West End productions of Sinatra, Porgy & Bess, Nelson, The Kitchen and Napoleon. Television work includes: The Victoria Wood Christmas Show; Saturday Night Armistice; and Never Mind The Buzzcocks Christmas Special.
As they are not limited to the same people, providing a group of singers is never a problem. The group can be as large as you like, but while anything smaller than a quintet is perfectly good for singing carols, it does limit the repertoire available. The group can perform accappella or with piano / keyboard accompaniment. Normally they would perform in Evening Dress, although they can perform in Victorian costume etc. (However, costumes will need to be hired).
The Classical singers used for carolling regularly sing in the top churches and cathedrals in London including Westminster Cathedral, St. Pauls, and Westminster Abbey. As such many of the singers have sung at Royal Weddings as well as the funerals of Princess Diana and the Queen Mother.
Since their inception in 1999 the Chris Dee Singers has been accredited as "an approved group for recording purposes" by; Angel Records, Sony UK, EMI, First Night Records, Chandos, Decca, Deutshe Grammophon, TER Records, Sony International, Naxos, and Universal Music.
Testimonials:
"… the star of the show was the Chris Dee Singers. At times subtle, at times explosive, they were simply mesmerizing, and the wall of sound they produced in the finalé made me glad to be alive."
– Opera Now
"Kim Criswell was supported with thespian enthusiasm by six soloists from the Chris Dee Singers."
– The London Times
"An outstanding chorus (Chris Dee Singers) romped through the delights of the auto-da-fé to make that leap of faith to the final paean, "Make Our Garden Grow."
– The Independent
Previous Clients Include:
BBC Radio
TER Records
Covent Garden Festival
BBC Concert Orchestra
Barbican
Waldorf Hotel
Royal Philharmonic Orchestra
Birmingham Symphony Hall
Hackney Empire
Southbank
BBC Television
London Pops Orchestra
Royal Albert Hall
Kempinski Hotel
Universal Music
Table Bay Hotel
English National Ballet
American Honda
Festival Hall
LBC
Grosvenor House Hotel
Mermaid Theatre
BBC Proms
Theatre Royal Drury Lane
Sony UK
Raymond Gubbay Ltd.
London Symphony Orchestra
Trevor Nunn
The American Ambassador
The Arundel Festival
The Covent Garden Festival
Peacock Theatre
CRUSAID Requiem at St. Martins In The Fields
HMS Pinafore
British Film Concert
Friday Night Is Music Night
Sweeney Todd at The Southbank
London Concert For Peace
Elaine Paige Christmas Concert
Last Night Of The Proms at The Grosvenor House Hotel
Fireman's Benevolent Fund
The Reuters Awards
The Banqueting House, Whitehall
Motor Transport Awards
Stolichnaya Vodka
Photos of Chris Dee Singers