Chop Bar – Pop-Up Ghanaian Restaurant | UK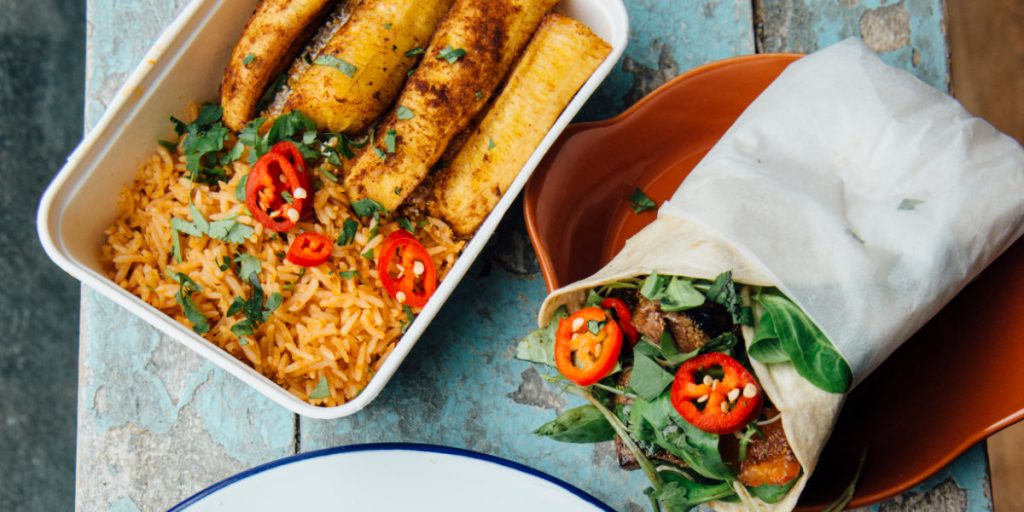 Chop bar is not just a 'pop-up' restaurant – it's a food event: creating a look and feel from its Ghanaian roots that merges with a contemporary dining experience. Home spun, home cooked food. Always fun, always relaxed and always tasty. They are great for any occasion or event such as corporate events, private parties, fun days, festivals, parades, theme parks and carnivals.
Born from creating a 'pop-up' Ghanaian restaurant in her live/workspace in Hackney Wick in the summer of 2011 as part of Hackney Wicked Arts Festival, this Kitchen has grown with popular demand and continues to bring Ghanaian culture to an ever-wider audience through food.
They can also provide cookery classes, cater for large events, private dining and parties and install our 'pop-up' experience across the UK.
Photos of Chop Bar